Some Calm Thoughts Amid the COVID-19 Pandemic Pandemonium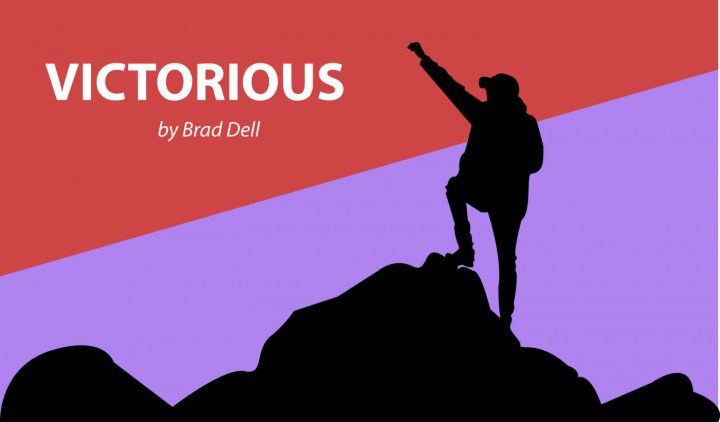 A surreal winter, huh?
Pandemic pandemonium. Over and over. "I can't believe we even have to think about this stuff. COVID-19 is like fiction."
It's real.
I write this during week three of self-isolation. I ain't scared for myself. This isn't the first time I've defended against "biowarfare." My body has been attractive real estate to various viruses and bacteria since I was a toddler. I imagine they weren't too happy during aggressive renovations carried out by my lung transplant surgeon.
Sure, my post-transplant, immunocompromised state might as well be an offer of free move-in services for COVID-19, but I'm only wiser and more knowledgeable than the little kid whose lungs were ravaged by cystic fibrosis. I know how to survive.
Transplant recovery served as exposure therapy for my fear of germs. Up all night, my immune system at its lowest, I was drowned by paranoia while watching dust parachute through rays of moonlight before my face. I thought of all the germ particles riding that dust, and feared breathing any in. Paranoia turned into instinct, eventually. In the three years since transplant, I've learned to avoid touching my face (fewer germs and less acne), and to scrub my hands more vigorously and with more detergent than a pan of burned rice. (I'm sure Mom would say I wash dishes incorrectly.)
Oh, Mom. Is anything worse than hearing Mom say she doesn't want to ever see her boy deathly ill again? No, I'm not scared for myself, but her nightmare becoming reality is my nightmare. I am cautious because of medical wisdom, yes, but even more so because I never want Mom to see her son dying again.
I have Plans A through Z detailed — I am on Plan D now — to escape that nightmare. However, I am afraid for Mom and others. I am repulsed by the thought of others experiencing the horrors of the ICU. The sleepless nights of uncertainty and crippled hope; the cacophony of shrieking IV and ventilator alarms drowning out desperate prayers. I loathe the memory of being crowded by aliens, strangers in protective gear, while gasping for air like a fish on a dock.
Many will survive COVID-19. I hope they learn what it's like to live in paranoia of germs breeding among inconsiderate folks who don't bother to wash hands or cover coughs. I hope they learn just how much it sucks to isolate while the young and healthy move about freely. I hope they recall the loneliness of isolation when they meet someone who is no stranger to it due to a faulty immune system. I do not want society to experience this harshness in order to avenge me or so that they can pity people like me. But now that they're in this situation, I hope they leave the pandemic with empathy. This, friends, is the life of the immunocompromised.
Increased empathy means we will learn to take care of each other more. It sounds crazy, but last week I almost left — no, escaped — the United States. I do not have confidence in my nation's handling of this pandemic. It is woefully unprepared, both the government and the society.
I've traveled to Asia a few times now and have been struck by its strong sense of social responsibility. From what I've seen, people there care for their "herd." It's partly why Taiwan, Hong Kong, Singapore, Japan, and South Korea have done better than Western nations at outbreak containment.
In the U.S., much of our herd continues to practice too-loose social distancing with blatant disregard for the elderly and the immunocompromised who they threaten. People continue to break isolation for nonessential matters and they know the risks.
Leaving isolation for essential work is a different, more complex matter. In that vein, though, I hope the American society learns that our federal workplace regulations are not allied to the chronically ill. COVID-19 highlights the need for paid sick leave, accessible healthcare, affordable insurance detached from employment, and accommodations for those who can't make it to class or work.
This situation also indicates such things are widely debated and systematically offered most rapidly when healthy, able-bodied people are threatened. I am glad that many companies and nonprofit organizations are realizing their current systems don't work for those who are sick, but will that realization stretch into the post-pandemic world?
Most of all, I hope people learn to be grateful for their health and to cherish every moment with those who are elderly and sick.
By removing ourselves from society for a bit, we can learn more about society — its ugly, old flaws and how to fix them. But I also hope we see the beauty in this time: innovations, cross-national alliances, neighbors sacrificing for neighbors, corporations surrendering greed, small businesses uplifted by their patrons, environmental relief. We can't forget the lights in this dark time.
Oh, yeah, and I hope COVID-19 teaches us to wash our hands.
***
Note: Cystic Fibrosis News Today is strictly a news and information website about the disease. It does not provide medical advice, diagnosis, or treatment. This content is not intended to be a substitute for professional medical advice, diagnosis, or treatment. Always seek the advice of your physician or other qualified health provider with any questions you may have regarding a medical condition. Never disregard professional medical advice or delay in seeking it because of something you have read on this website. The opinions expressed in this column are not those of Cystic Fibrosis News Today, or its parent company, BioNews Services, and are intended to spark discussion about issues pertaining to cystic fibrosis.