A Day in the Life of a Life That Can't Live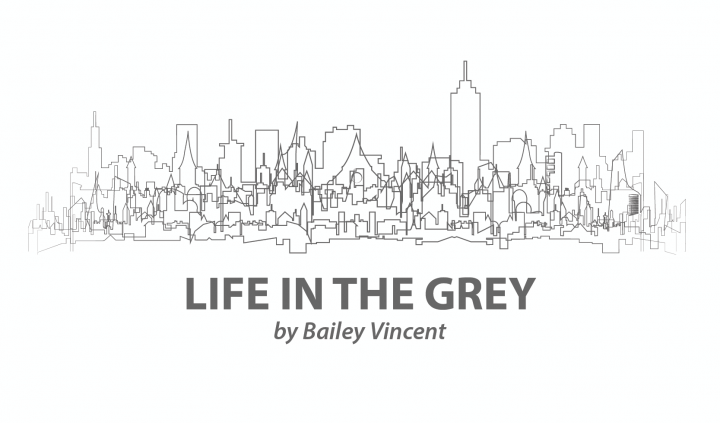 I am staring at a blank page trying to figure out what to write, and all I want to say is: "I'm so stressed."
I want to tell you about all the crazy pressures and stressors I'm under because it's all I can think about. How can I write anything profound when there is a to-do list tattooed across my lobes? I love a good "Day in the Life." I seek them out. I scavenge for routines and rituals of people I don't even know.
"That's what an astronaut eats for breakfast?" I think. Or, "That ballerina uses an emulsion instead of a moisturizer?"
Maybe it's because I want the secret to surviving stress. To making things without breaking things. "Maybe turkey bacon and avocado toast really are the keys to sanity and wellness." But my routine feels like nothing of the sort.
Yesterday was the first rehearsal back for my dance company after a pandemic break, although only five of us met during this initial pod. We are starting slowly, wearing clear masks, and standing apart. We also are setting up a COVID-19 contract that requires dancers who don't uphold social sacrifice in the coming months to opt out instead.
I should be sore from my first day, but I'm hurting in other places more — in corners of my heart I wish I could hug. Spaces that feel weird being so spaced apart. Is healing even healing if it heals this slowly?
Life is returning, but parts of me have not returned with it. It's a feeling akin to leaving the hospital after a long stay. Everything feels jarring, foreign, feigned. Walking through the aisles of Target takes the wind out of me. People stare at an accessed port-a-cath, incandescent lighting, space.
Now I'm home, the morning after a mighty moment in time, and I feel like there is not enough time. And simultaneously too much of it. There are hours that others didn't live, and there are lives that have been lost in the last year. Extinguished in the blink of an eye, the flash of a sentence. Even as I type this, someone else is dying from a virus that didn't have a name the year before last.
I have hours of typing and work to do. Promotion, marketing, this column, which taunts me from empty pages saying, "You have nothing left. You are empty." And maybe I am. Maybe a year of being cloistered and concerned is something that no amount of avocado toast can fix.
The hardest part of my job is the part that isn't my job. I am recovering from a fresh sinus infection, which will require a visit to my sinus surgeon soon. I'm sweating out steroids, my stomach roiling from the masochistic mechanism that is Bactrim, but I cannot stop. The to-do list calls, and I've wanted this. I've wanted to do for a year now, yet here I am, feeling done.
I don't get paid for this — the parts of my routine that we don't count — but they're the hardest parts of all. "I'm so stressed," I want to say, because I have nothing else to write. I wish the world could see that for every chronic patient paycheck, and the bills and boss between, there are hours more that go uncredited, unpaid — just debt.
Hours in the bathroom getting sick because I decided to eat something more than mashed potatoes. Hours awake at night while others sleep because this sinus headache won't quit. (But if I take something to aid it, I'll be hungover the next day.) Hours feeling like I'm not present for my daughters, though I want to be.
Perhaps this isn't stress after all, but grief. A strange grief-grace that sweeps over us as we realize we were secretly grateful for the last year of less, and are terrified of what's to come. We cling to hours that others didn't get, but feel guilty to have them.
We don't get paid for all the work it takes to stay alive, nor did we truly "take time off" during the pandemic. The grind never ground, and now, pieces are returning. But who am I within it?
Today, I have things to write, jobs to fulfill, dance meetings to attend, but the real hours aren't clocked by caretakers and the like. They are stolen from me, day after day, time after time.
Then I realize that I have time. We have time. And the grief begins again.
Is healing even healing if it heals this slowly?
***
Note: Cystic Fibrosis News Today is strictly a news and information website about the disease. It does not provide medical advice, diagnosis, or treatment. This content is not intended to be a substitute for professional medical advice, diagnosis, or treatment. Always seek the advice of your physician or other qualified health provider with any questions you may have regarding a medical condition. Never disregard professional medical advice or delay in seeking it because of something you have read on this website. The opinions expressed in this column are not those of Cystic Fibrosis News Today, or its parent company, BioNews, and are intended to spark discussion about issues pertaining to cystic fibrosis.