I Am Out of the Hospital and Can't Write My Column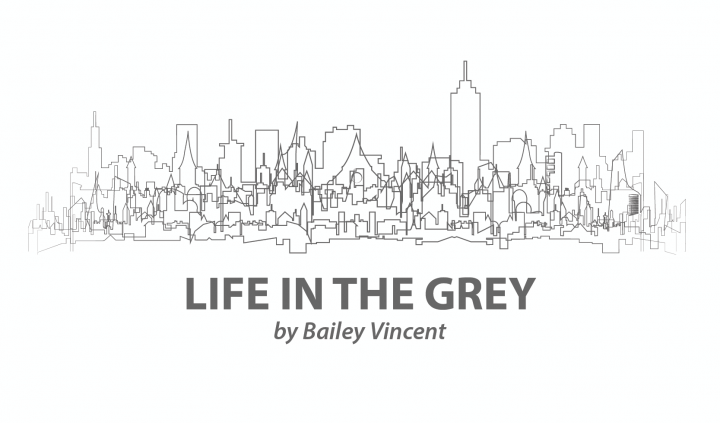 I don't have anything to write.
I don't have anything to write because I don't have anything left inside of me.
I just got out of a stint in the hospital for a sinus-related exacerbation (among other things), and am currently on week two of home IV antibiotics. I'm tangoing between a cocktail of meds, tallying timelines and flushes, and flushing time down the drain with every passing day.
I used to think hospital stays were purely for the body. That all I had to do was get through it physically, while the rest of me (the Me that lives in my head) pushes on.
Often, my body and mind feel like two entirely different entities. There is the Me who swims in neurosis and novice nuance but can separate herself from the physical when the going gets tough. And then there is the Me who feels all the pain and pulls the other down like a riptide.
No matter how bad things get for the latter, my mind almost always feels detached at a safe distance. If a needle goes in my hand for the fifth failed time, I can look away and focus on squeezing my opposing fist instead or stare at the wall. If I'm about to have another spinal tap procedure (as I did more than once during this stay), I ignore the sweating and shaking and pretend Sting-style breathing helps instead.
Much of our survival is dependent on the ability to not focus on the physical present. But this time, for the first time in a long time, I found my mind swept out by the waves instead. Due to a potent mix of headache medications, sleeplessness, and pain, I struggled to send a text to loved ones during the day, let alone write anything of substance.
My eyes were too blurry to see the TV screen. My thumbs were too shaky and irresponsive toward the brain attempting to power them. My head felt like an LA fog had washed over me (I had to work climate change into the column somehow).
I was not myself tangoing — and it was terrifying.
Instead of being able to rely on the mindful Me to escape the sterile walls of the acute pulmonary unit, I was decisively stuck.
"Is this going to go away?" I remember asking my nurse (who likely thought I was insane since all backdated footage of me looks mildly loopy, if that). She insisted that it would, and she was right. But even if I only seemed loopy or slightly "off" to others, my ability to fake-it-until-I-make-it only made it so far this time. Which got me thinking, "What happens if this happens again?"
At the end of the day, we know that our bodies will only get us so far in this life. We will age. Our bodies will break down or might even need new organs or parts along the way.
I am fortunate that my health — save for this weird spinal headache sinus spiral that occurred — is considered stable, and my lung function is rising. Treatments have helped. Dance and exercise are undoubtedly lifesaving. And now, finding a CF clinic that I love is guaranteed to improve my quality of life for years to come. I am lucky. It's not easy, but it's possible.
Still, my mind matters so much more than my matter, that I never considered the cognitive ramifications of really living (and aging) with this disease (or any disease really). Who am I without my mind?
I am someone who doesn't have anything to write. Here I sit for the third day in a row staring at a blank page, unable to write my column after multiple forced weeks of unintentional hiatus. My life is a great many things, including failures and faults, but a blank page has never been one of them.
Antibiotics are hanging nearby, running into my system with a familiar aftertaste. Supplies have selfishly overtaken my coffee table. Signs of recovery are everywhere. But what about the Me that really matters?
Even when the healing has begun, the impact of these experiences can last far longer than we expect. We can feel empty. Eviscerated. Depleted. Depressed. And getting back into your normal routine can seem daunting.
Today, I feel none of these things. I feel nothing, but the absence of what normally should be there has yet to fully return. I am homesick for the home I'm already in.
I'm here. But for the first time in forever, I don't know what to say.
So, for now, I said this.
***
Note: Cystic Fibrosis News Today is strictly a news and information website about the disease. It does not provide medical advice, diagnosis, or treatment. This content is not intended to be a substitute for professional medical advice, diagnosis, or treatment. Always seek the advice of your physician or other qualified health provider with any questions you may have regarding a medical condition. Never disregard professional medical advice or delay in seeking it because of something you have read on this website. The opinions expressed in this column are not those of Cystic Fibrosis News Today, or its parent company, BioNews Services, and are intended to spark discussion about issues pertaining to cystic fibrosis.