From Boom to Bust: Managing Work with CF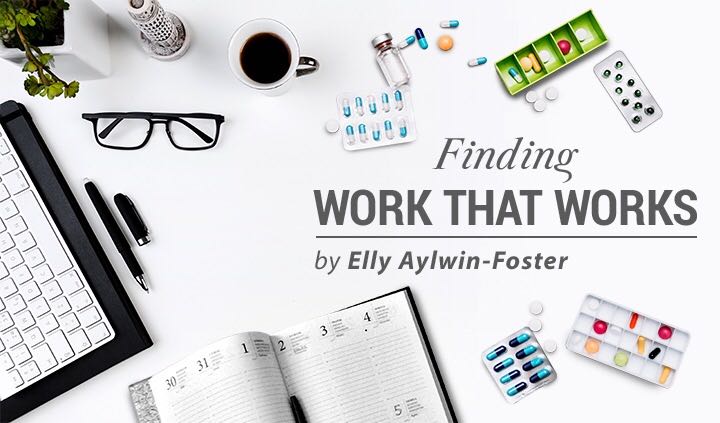 Three weeks ago, I gave a guest lecture to the MBA class at the University of Cambridge. The next day, I traveled to Liverpool and appeared onstage with my former cystic fibrosis (CF) consultant at the Cystic Fibrosis Trust Europe Community Afternoon. Two weeks ago, I flew to Berlin to give a presentation, which I wrote about in my last column. I felt professional and happy.
In contrast, I spent last week mostly pajama-clad, exhausted, isolated, and lonely. 
I blocked out most of the week for rest, perhaps not realizing that going from one extreme to the other was not what I needed. I spoke to no one, apart from my partner in the evenings and a supermarket cashier during the day. I left the house each day for about 30 minutes to visit the gym, completing the briefest of workouts to get my fitness routine back on track after feeling "too tired and too busy" to exercise for several weeks. 
It occurred to me, in one of many quiet moments, that this pattern of busyness and lull in my working life mirrors the ups and downs of living with CF. There's the borderline mania of a good health day after weeks of bad days, when my mind jumps from one exciting plan to the next. Then come the drab and empty days of forced rest and feeling unwell, when even Netflix can't treat the boredom.
It is hard to know where to draw the line between rest and activity. When I worked in an office, I could count on a level of routine and predictability. While I became a freelancer for the added flexibility, I am starting to understand the need for balance. Boom and bust cycles at work are not good.
Like many adults with CF, I suffer from depression. It is directly linked to my CF, and symptoms are largely absent when I'm physically well. An unforeseen consequence of last week's downtime was the impact on my mood.
Despite a fulfilling and exciting couple of weeks, I began to feel very low. Suddenly, I couldn't think of a reason to leave the house, apart from the brief excursions to the gym. If my partner hadn't held me accountable, I doubt I would even have done that. Doubts about my work and capabilities started to creep back in. Sitting on the sofa seemed like the best way to pass my time, despite the blazing sunshine outside.
I'm well aware of the relationship between inactivity and depression with CF, and yet, I'm still learning how to get the balance.
Case in point: The night before I attended the CF Trust event, I caught a virus and almost lost my voice. In preparation for speaking that evening, I didn't speak to anyone all day and popped antiseptic lozenges like they were going out of fashion. When I got back home from the event, I slept for 18 hours solid, missing a family celebration in the process. I hated missing the party, and I knew it wasn't healthy to go from doing too much to doing too little, but I felt I had no choice if I was going to be well enough for the next thing.
This week, I'm starting to feel like myself, physically and mentally. I've promised myself I'll take time each morning, along with an especially large cup of coffee, to sit outside and plan the day ahead. And I'm making sure to block out time for rest, work, and play.
***
Note: Cystic Fibrosis News Today is strictly a news and information website about the disease. It does not provide medical advice, diagnosis, or treatment. This content is not intended to be a substitute for professional medical advice, diagnosis, or treatment. Always seek the advice of your physician or other qualified health provider with any questions you may have regarding a medical condition. Never disregard professional medical advice or delay in seeking it because of something you have read on this website. The opinions expressed in this column are not those of Cystic Fibrosis News Today, or its parent company, BioNews Services, and are intended to spark discussion about issues pertaining to cystic fibrosis.