I Am Not a Pre-existing Condition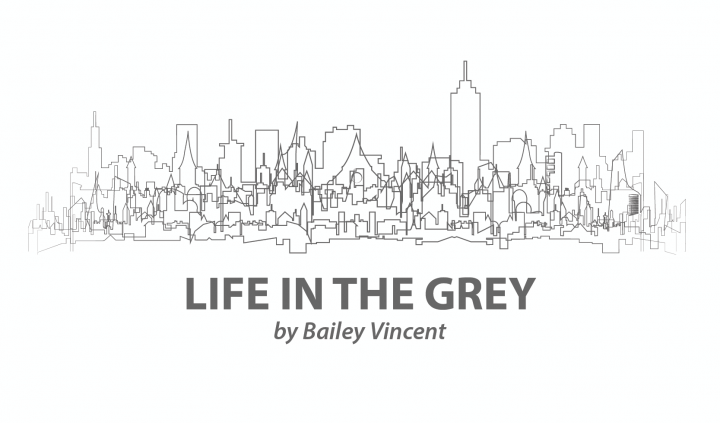 My life feels like a walking disclaimer lately. It's as though everything I do or say or write should come with the headline proclaiming "I have a pre-existing condition."
These words are everywhere; I can't seem to escape the phrase.
It almost feels like a justification, doesn't it? As if saying "but they had a pre-existing condition" excuses a death. (We had it coming, after all.)
I want to ignore the doom and gloom and not let it overtake this column yet another week. However, I can't help but recognize that my chronic illness has been inescapable no matter what I do or say or write, perhaps more so than ever.
Years from now, we will remember this. We will remember the fear and fascination, the fervor and fright. We will look backward to see how far we've come.
But there is one important piece of the puzzle that begs to be explored: My pre-existing condition doesn't make my life any less worth living. And it's not because of the obvious reasons I've already written about — "life is life and humans are humans." Rather, it's because of something I haven't yet declared.
I am a secret badass.
Although I might be more susceptible and at risk overall, I could also give this virus a run for its money like no one else. So could you.
Here is what my pre-existing condition has made me fight through physically already: The removal of my appendix, gallbladder, large intestine, colon, uterus, and more; hemorrhaging lungs, bleeding colons, and sinus excavations; two G-tube surgeries, two J-tube surgeries, implantable cardioverter-defibrillators, intensive care units, pacers and pyloroplasties, fundoplications and infections … and on and on and on.
Would you want to go up against that? This week alone has included green poop, bile-less poop, and bleeding tubes — all of which I captured in pictures and immediately sent to my best friend. But it's also featured ballet barre sessions in the living room, books (the one I'm writing and the ones to read), blueberry-cherry Crock-Pot dump cake, and many many many movies featuring Chris Pratt. The cute, squishy face Chris Pratt, not the superhero Chris Pratt.
My pre-existing condition has given me the strength to achieve and overcome raising two daughters to tween and teen ages, though I can't make promises for their future ages. My pre-existing condition has also aided me in launching a successful journalism career, working the press line at New York Fashion Week, rebranding digital media for top companies, discovering a late-in-life love for professional dance, and starting my own body-positive dance company. (My pinnacle achievement is eating my body weight in cheese.)
I'm not saying this to brag. I'm saying this to prove my pre-existing condition has strengthened me … and that likely is true for you, too. If I wasn't sick, I wouldn't have created an inclusive dance company for the chronically ill. I wouldn't have raised the funds we've raised, or pushed the things I've pushed, or travailed through terrains that used to scare me. (Getting comfortable with fear can do that to a person.)
I have learned that you can survive a hospital alone, even when yearning for family and friends to visit. You can endure endlessness in an isolation room, like a leper, while physicians and attendings dress down and gown up for entry and exit. You can feel stripped of every small dignity like fresh air, clean hair, or underwear that isn't made of mesh and madness … and still come out the other side.
If I can survive on cheese for weeks alone, think of how I'll handle this toilet paper outage. (Wait. That's weird. Don't think about that.) My pre-existing conditions have even given me enough time to know which way I like my Chris Pratts.
Yes, I am so much more than a pre-existing condition, but I also am made of it, and that's reason enough for COVID-19 to be scared. Let's not be scared of negative news or naysayers like everyone else; let's know that we have become better, even if only in some small way, from all the ways we've felt worse.
No disclaimer necessary.
***
Note: Cystic Fibrosis News Today is strictly a news and information website about the disease. It does not provide medical advice, diagnosis, or treatment. This content is not intended to be a substitute for professional medical advice, diagnosis, or treatment. Always seek the advice of your physician or other qualified health provider with any questions you may have regarding a medical condition. Never disregard professional medical advice or delay in seeking it because of something you have read on this website. The opinions expressed in this column are not those of Cystic Fibrosis News Today, or its parent company, BioNews Services, and are intended to spark discussion about issues pertaining to cystic fibrosis.