Restoring Humanity to the Statistics of Illness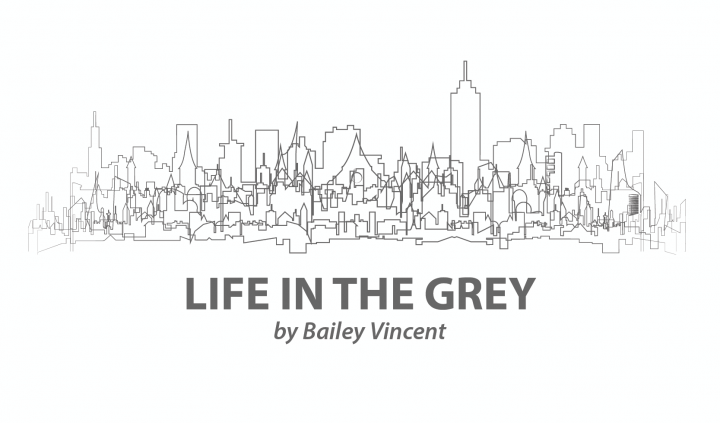 I am having trouble sleeping.
Everywhere we look, it feels like the world is on fire (both figuratively and literally). And if it's not in flames due to human negligence or greed, it's certainly engulfed in political firefights. And the worst kind of political opinion is political opinion that isn't political at all.
"Try not to take things personally during a global pandemic," someone posted online recently. "And if you let it take up too much time, forgive yourself for being human, send a prayer to the [expletive], and move on."
But I can't. I can't seem to move on, because I'm in a time loop of repeated conversations and columns (see everything I've written in the last three months), and there's no Bill Murray groundhog in sight.
I'm tired of those who see a storefront sign asking customers to "Wear a Mask Please," yet people enter maskless anyway. If we don't light up a cigarette indoors because the sign says so, why can't we abide communal kindness in other ways, even if temporarily?
I'm tired of people not caring for other people (like the store employees who now have to worry about themselves, their loved ones, and whether they must say something) when the commitment is so minimal.
I'm tired of people saying they have a "medical reason" for not caring, when anyone who actually has a medical reason would be doubling down (why would we put ourselves at risk, when our risk already is higher?), or at least avoiding large groups of people entirely.
I'm tired of people using the term "medical reason" at all, when if they haven't had to wear a mask as part of their medical treatment previously, their reason is a lot luckier than they believe it to be.
I'm tired of so few of us having a Perspective Barometer, and not checking reasons and rhymes against those that truly suffer.
I am tired of being tired, and yet … I can't sleep.
The more I pontificate posts like broken records and time loops, the more I wonder if I'm actually in one. If we keep making movies like "Palm Springs," "Before I Fall," "Looper," and "The Butterfly Effect," clearly this topic begs repeating? And I am. I am on repeat.
Human life should not be boiled down to numbers. Sick people, of all people, know this. We know that the loss of just one friend to illness can ripple through an entire community, changing lives forever.
Maybe you think the ratios aren't that bad in relation to country size and other statistics (ignoring how many lives this truly looks like). Maybe you think lives are lost every day, so what does it matter (ignoring that this is in addition to those). Maybe you think that only cancer deserves a ribbon, or cystic fibrosis a miracle drug.
How do we fight so hard for one life but have yet to mourn 200,000 and more? This is just in my country alone, mind you. A country where if a few teachers were killed in a school shooting one day, we'd put their faces on the cover of People magazine. But when that many and more are lost on the frontlines of education during a pandemic, we don't even know their names.
If sickness has taught me anything, it's that loss is loss. It hurts just as much when it's a 20-year-old CF patient who deserved so much more, as when it's Kobe Bryant and his daughter, or a stranger living in another state who didn't think the end would arrive because of something that didn't exist a year ago.
Someone once said that "even if I react, it won't change anything. … Work on yourself and your inner peace and you'll realize that not reacting to every little thing is the ingredient to a happy life." That someone was an internet graphic.
Someone else once said, "We live in a society that does not want to slow down, even if it helps another person catch up. My greatest fear right now is not necessarily catching an infection, … but never learning anything from this at all." That someone was me, six months ago.
Have I learned nothing at all? Would life be easier if we stopped caring about politics that aren't actually politics? Yes. My life would be easier. Maybe, with the ingredient of not reacting, it would even be happier. But is that the life I want for myself or my daughters?
This is our time to keep talking. To write more columns. To say it more loudly. This is the time to show people that loss, sickness, and safety matter, and no one deserves to die from something that can be prevented. Whether that's cystic fibrosis or a virus we don't understand yet, I'll never understand why one life matters more than another.
And I won't rest until that's no longer true.
***
Note: Cystic Fibrosis News Today is strictly a news and information website about the disease. It does not provide medical advice, diagnosis, or treatment. This content is not intended to be a substitute for professional medical advice, diagnosis, or treatment. Always seek the advice of your physician or other qualified health provider with any questions you may have regarding a medical condition. Never disregard professional medical advice or delay in seeking it because of something you have read on this website. The opinions expressed in this column are not those of Cystic Fibrosis News Today, or its parent company, BioNews, and are intended to spark discussion about issues pertaining to cystic fibrosis.