Side Effects Leave Me Salvaging Social Shards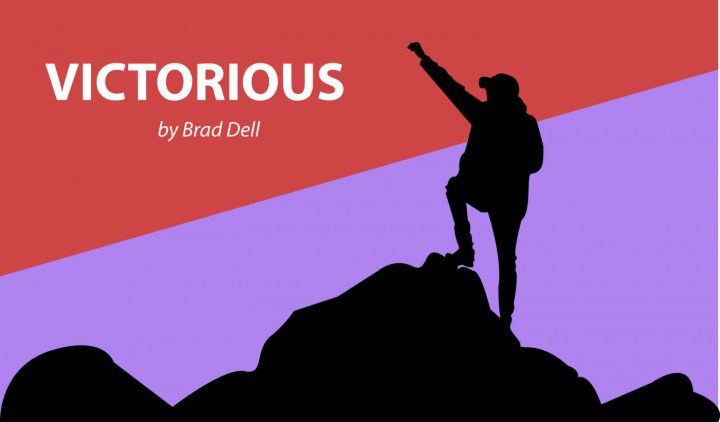 Since August, I've been irritable, in hermit mode (distressing for an extrovert!), a little depressed and unfulfilled, and having difficulty sleeping. Plus, I've been urinating about seven times nightly, which sounds funny but is a special kind of torture.
Leading up to 2020, people shared diaries on Reddit tracking for an entire year whether each day was average, good, or bad. I analyzed my own year, realizing it was pure awesomeness until August. I checked my calendar and thought, "Oh yeah, was too bummed to attend that party." "Oh, that's the day I snapped at my best friend. Umm, uncharacteristic." "Hmm, I think I accidentally slept through that event."
I couldn't pinpoint why I've been in the dumps. Life is good, as is my health. Yet, I have been feeling emotionally not-good. But it hasn't felt like the mental health issues with which I am so familiar.
The eureka moment
A few days ago, I was chilling with a friend who has trouble gaining weight. I joked that she should take some of my Megace (megestrol), which is a steroid I'd been taking for appetite stimulation. I followed that up with, "Not really, you definitely don't want to screw around with steroids."
Lightbulb.
I've been screwing around with steroids.
So fascinated by my weight gain (20 pounds, baby!), I hadn't considered any negative side effects. I did some research and found a lovely set of side effects that includes mood changes, insomnia, and increased urination. I checked my prescription and realized I started it in (drum roll) August. Right when I began experiencing my life problems.
I'd gone about four months with major quality-of-life disturbances, yet hadn't considered that my medication could be the cause. For four months, I neglected relationships and hurt feelings through my social disinterest. For four months, I pushed myself to live normally despite barely sleeping. For four months, I felt so brain dead that I couldn't solve what should have been an obvious puzzle: Why was I brain dead?
Picking up the pieces
So, I've tapered off Megace. Now what? Now, I pick up the pieces. I work on restoring stability. I ask friends for their grace and understanding that I wanted to be loving but something held me back. Real, natural Brad wants to hang out, not stay in his room. He wants to be the life of the party, not ask if he could leave early for home. He wants to be an engaging conversationalist, not constantly say philosophy talk is too complex. The Brad bound by side effects is not the real Brad.
An unfairness of disease life is that we must bear the burden of a billion side effects and still be expected to function as normal humans in the social sphere. Fatigue sucks; good luck with maintaining a social life when bailing on every hangout. Nausea sucks; good luck not feeling bitter when friends want to go out to eat. Pain sucks; good luck not feeling left out when friends want to play sports or go hiking. Depression and anxiety side effects suck; good luck trying to explain to people they're not the same as naturally occurring or situational mental health problems.
And good luck when, once the side effects are gone, you are left picking up the pieces. Whether people are understanding or not, relationships are affected.
I sit in a living room in Hawaii, brain barely functioning and body baking in the heat. I'm too weak to crawl over to the fan switch for cool relief. This is what it's like to stop a steroid medication after being on it for months. All my energy sucks right out in a big whoosh and I'm left lying around like a dry sponge. Withdrawal symptoms for Megace include "nausea, vomiting, dizziness, or weakness." In my case, remove "vomiting" and replace "or" with "and." I must endure symptoms if I am to end side effects.
It won't be fun to pick up the pieces of my life once these symptoms go away. But they will go away. I find comfort in that.
Side effects make a mess
Friends and caregivers: Read this and ponder how complex side effects make life. Try not to take things personally if medicine-takers' behaviors change. Practice perspective and dialogue. Keep an eye out for your loved one's side effects. Notice they're suddenly moody or having headaches? See whether those side effects parallel the initiation of a medication. It might be easier for you to spot such things than the one suffering them.
For people currently dealing with brutal side effects, start a diary of your moods and other potential side effects like appetite and sleep changes. And know that the people who leave you because of your side effects aren't people you want in your life.
Side effects suck. Good luck! What more can I say?
***
Note: Cystic Fibrosis News Today is strictly a news and information website about the disease. It does not provide medical advice, diagnosis, or treatment. This content is not intended to be a substitute for professional medical advice, diagnosis, or treatment. Always seek the advice of your physician or other qualified health provider with any questions you may have regarding a medical condition. Never disregard professional medical advice or delay in seeking it because of something you have read on this website. The opinions expressed in this column are not those of Cystic Fibrosis News Today, or its parent company, BioNews Services, and are intended to spark discussion about issues pertaining to cystic fibrosis.