How Essential Am I?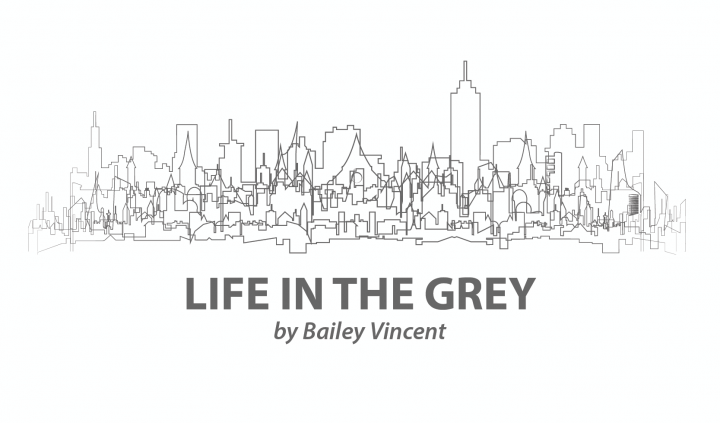 I am scared … but not for the reasons you'd think.
I am worried about something I'm ashamed to admit: what happens when things go back to the way they were before. Not the eventual end to an endemic pandemic, of course, but the pace of how we used to live. It was a pace that was not made for people like me.
"I'm so scared of the upswing on the other side of this," I keep saying to my best friend on a nearly daily basis. "Will everyone hit the ground harder and faster than ever before?"
In my country (the U.S.), we are known for a few things: our obsession with money, our "mano a mano" attitude, and our 9-to-9 work ethic. And ever since "flattening the curve" became familiar terminology in daily vernacular (though I've vowed to write a column that gives you a break from reading the illness's name), those who are nonessential have been able to slow down for a change.
While the world is dealing with death, destruction, and the senseless loss of life, I am feeling guiltier and guiltier. Why? Because I'm grateful.
I'm grateful my husband is finally home after nearly giving himself a heart attack at a job that doesn't serve him. And that my daughters finally get time with their Papa without pushing him away because he can't pull them closer. And that I finally have time to focus on balancing a body that is more scar tissue than soul.
This is terrible to admit when so much is going wrong around the globe, but it's also truth. Before this, I never stopped moving. I couldn't justify doing so — even a few days after surgery — because there were always bills to pay. Anything and everything had a deadline or overdue notice.
"Unless the rest of the world slows down, too," I'd say, "we simply can't afford to stop."
My eldest daughter is entering high school soon and my youngest is nearly in middle school, and though I home-schooled them long before this, our time together has been invaluable. It might seem ridiculous to admit considering they spend almost every waking hour with me anyway, but removing social pressure has brought them back in the room in more ways than one.
"Our eldest is on the precipice of being lost and gone forever," I said to my partner a few days ago. "This could be our last chance to savor her before she truly grows up."
In the last week, she's decided to play with forgotten Cabbage Patch dolls, hang out with her sister without fighting (much), write a book, learn to play a musical instrument, redo her room, take more time with schoolwork, and give extra-long hugs again before bed. Our children are thriving at being children, and I don't want to let that go.
"I'm not going to wear makeup anymore," she said this morning, though I've fought this on a regular basis anyway. "No one can see me so I want to give my skin a break."
Our families (like her pores) deserve a damn break. A break from not being seen all the time, from being compared and contrasted. A break from the rat race where none of the rats enjoy being rats.
Yet there are still bills to pay. That fact hasn't changed. Somehow, though, everyone else pressing pause makes it a little more palatable.
Many in the chronically ill community have fought for years to receive accommodations like telecommuting or digital interface but received nothing in return. Now, we have a front-row seat to how easy it could have been to accommodate those at risk, and how nonessential many aspects of our consumerist culture and busy-work, bureaucratic school systems have become.
I just talked to two doctors via telehealth this morning, and didn't have to forfeit an entire day's worth of driving and traffic to do so. Sometimes, we need in-person. But sometimes we need to let people be people who actually enjoy being people.
I fully recognize that a vacation thanks to a terrible virus is not something to celebrate, and essential personnel don't get a break at all right now. But I still wonder: Why must it take a calamitous contagion for families to finally spend time together?
We live in a society that does not want to slow down, even if it helps another person catch up. My greatest fear right now is not necessarily catching the infection (which we shall not name), but never learning anything from this at all.
Will all this loss have been for nothing?
***
Note: Cystic Fibrosis News Today is strictly a news and information website about the disease. It does not provide medical advice, diagnosis, or treatment. This content is not intended to be a substitute for professional medical advice, diagnosis, or treatment. Always seek the advice of your physician or other qualified health provider with any questions you may have regarding a medical condition. Never disregard professional medical advice or delay in seeking it because of something you have read on this website. The opinions expressed in this column are not those of Cystic Fibrosis News Today, or its parent company, BioNews Services, and are intended to spark discussion about issues pertaining to cystic fibrosis.