Maybe I Should Stop Writing This Column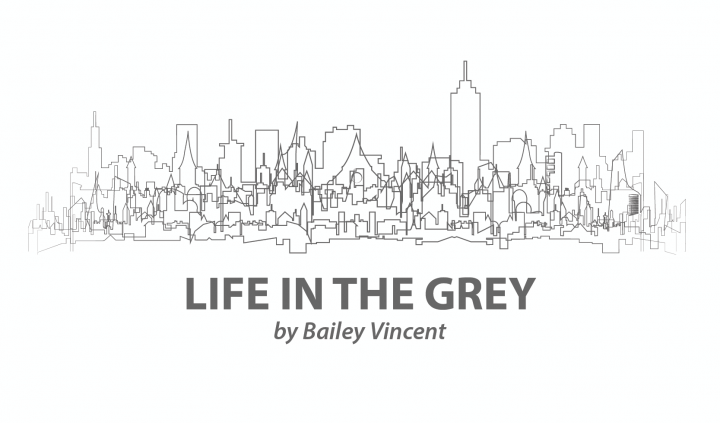 I don't want to write this column.
OK, for the sake of my editors, let's be clear: I love this column and this company and this job. I am so lucky to have it, and I honestly can't imagine how I'd get through parts of life without a consistent sense of purpose and a paycheck. But even though I hope to keep doing it for years to come, sometimes I don't want to write it.
It's not because I don't feel well and the idea of sitting at a laptop while my back aches or my Pseudomonas swell feels less than dreamy. (Though that's sometimes mildly true, it's never a determent.) It's because I don't want to be known as The CF Girl.
I get it. Who writes a CF column for a CF website and doesn't want to be known as The CF Girl? Me. Obviously, the answer is me. (Also, people who need purpose and paychecks.)
Although my column is most often about life "in the grey" amid more "black and white" cystic fibrosis presentations, or how I didn't grow up with scars and somatic blues like many others, it's also about life with sickness. And that's the one thing I don't want.
I don't want to be so boxed in by bacteria bureaucracy that my words begin to feel like a banal bromide to the reader (that's two different and definitely redundant words for "cliché"). I love this job, but I can't help but wonder how many people think, "Shut up about the sick stuff!" And I can't say I disagree with them.
I don't want to write about it all the time, either. I want to live it even less. It is not an identity piece, you see. But it is a part of me (literally), and I can't pretend it away for fear of becoming a sesquipedalian trope (that's somewhat fancy for "pretentious").
I think, "I'll stop writing about health and healing the day healing actually happens." But is that just another way of havering in a safe place? Has sickness become both my safe space and the space that hurts the most?
No one can criticize the Sick Girl. (OK, they can and do, but they look extra rude for doing it.) No one can say, "Well, her talent is terrible, but man, she sure is brave." (They've actually said that, too, but somehow it's easier to ignore.)
I would have never written this particular column a year ago — the one you're reading now. I had no time to issue narcissistic sentimentalities like "What is my legacy?" or "Is this all I offer the world?" or "Is this the hardest thing I'm ever going to do besides trying not to poop blood for a couple days?"
I didn't have time to worry if my writing gig was becoming outmoded because I was too busy thinking, "How can Kayla get from stage right to stage left without gassing out?" or "How can Kayla point her left foot while flexing her right foot, even though it feels so nonsensical?" (Our dance company has a lot of Kaylas.)
Although I've tried to find other writing jobs since the beginning of the pandemic (which paused my purpose, as you can clearly see), none have panned out. And I want one. I want more. I want to be more than The CF Girl — because I'm not sure I ever really was her to begin with.
Being stuck in the grey is harder than I ever thought it would be, and even though I want to be brutally honest, I feel like a liar most of the time. (Also, remember when I said sesquipedalian was another way of saying pretentious? I sort of lied. It's also another way of saying long-winded, but I thought the former was more flattering.)
I'm lying by saying "simply surviving" is enough for me to thrive. It's good to be alive, and that's always the goal, but living would be better. We all define living differently, and we all know what it is after it's happened, but this — whether it hurts my own feelings or not — is not always it.
I'm not going to stop writing, of course. This title? Total clickbait. (See? Maybe I'm not that bad at this column thing, after all.) And I'm not going to stop advocating and educating whenever possible, either.
But how do I define myself within something that so often defines me? How do I keep writing about sickness without becoming the topic itself? How do I move past the Deaf dancer and bionic ballerina and pseudo Pseudomonas and just be … well, whatever I'd be without those things?
Am I anything without those things?
The only way to find an answer is to keep asking.
***
Note: Cystic Fibrosis News Today is strictly a news and information website about the disease. It does not provide medical advice, diagnosis, or treatment. This content is not intended to be a substitute for professional medical advice, diagnosis, or treatment. Always seek the advice of your physician or other qualified health provider with any questions you may have regarding a medical condition. Never disregard professional medical advice or delay in seeking it because of something you have read on this website. The opinions expressed in this column are not those of Cystic Fibrosis News Today, or its parent company, BioNews, and are intended to spark discussion about issues pertaining to cystic fibrosis.