Trikafta Now Covered in 2 More Canadian Provinces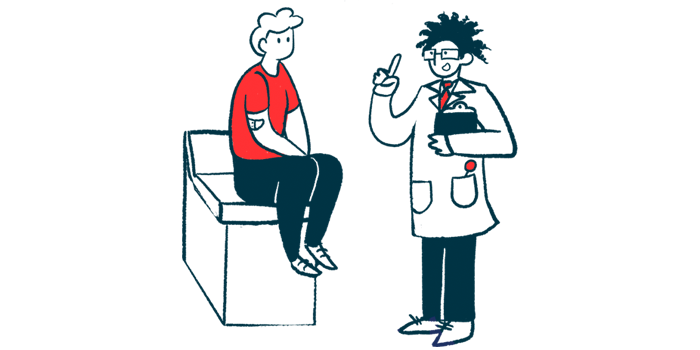 The publicly funded drug access programs in the Canadian provinces of Alberta and Saskatchewan are now covering the triple-combination therapy Trikafta for eligible patients with cystic fibrosis (CF).
These provinces join Ontario as the first to confirm coverage of Trikafta in Canada.
"It's a relief to know that Alberta, Ontario and Saskatchewan will fund Trikafta and ultimately save the lives of their citizens with cystic fibrosis," Dale Sleightholme, father of a 24-year-old with CF, said in a press release.
These decisions have been applauded by Cystic Fibrosis Canada. The organization is now calling on other provinces to make Trikafta — shown to improve lung function among CF patients — accessible to people with the progressive disease.
"While we are pleased with the news, we also need to ensure that access to Trikafta is granted to everyone eligible under Health Canada's indications," said John Wallenburg, PhD, Cystic Fibrosis Canada's chief scientific officer.
The nonprofit and its supporters, including Sleightholme, want health ministers across the country to "follow the lead of these provinces."
"To withhold this drug from those who need it a second longer is unconscionable," Sleightholme said.
"Here in British Columbia, we have individuals who are suffering horribly, who struggle to breathe, who are unable to fulfill their life's dreams. There is no reason for this suffering when one of the greatest medical advancements in CF history exists," he added.
Trikafta, marketed by Vertex Pharmaceuticals, is a combination of three medications called CFTR modulators — elexacaftor, tezacaftor, and ivacaftor — that can make the dysfunctional CFTR protein work better in people with certain CF-causing mutations.
Already approved in the U.S. and the EU, Trikafta was granted approval by Health Canada in June to treat individuals, ages 12 and up, who carry at least one F508del gene mutation — the most common CF-causing mutation, present in roughly 90% of patients.
Following the approval, the Canadian Agency for Drugs and Technologies in Health (CADTH) — an independent agency that helps interpret healthcare data for Canadian healthcare decision-makers — issued recommendations for Trikafta's use. These recommendations were more narrow than the Health Canada approval, specifying Trikafta only for patients with less than 90% expected lung function, and requiring a 5% sustained improvement in lung function after starting on Trikafta to continue treatment.
An agency in Quebec, L'Institut national d'excellence en santé et services sociaux (INESSS), issued a similarly restrictive recommendation.
Cystic Fibrosis Canada has criticized these narrow recommendations, saying they could prevent access to Trikafta for more than one in four people with CF in Canada. Instead, the organization has urged the adoption of the latest standardized care guidelines, which have no minimum or maximum lung function restrictions.
"We ask the provinces to follow Cystic Fibrosis Canada's clinician-developed guidelines and provide access to all Canadians living with CF who would benefit from this life-changing treatment," Wallenburg said.
The recommendations from CADTH and INESSS are not binding; each province gets to decide who is and is not covered under its publicly funded programs.
So far, none of the three provinces where coverage of Trikafta has been confirmed have provided concrete details on what lung function criteria will be used to determine coverage. Ontario's government has noted that patients who do not fall under the as-yet-unknown criteria can work with their healthcare team to apply for funding on a case-by-case basis through an exceptional access program.
"We are relieved that Ontario, Alberta, and Saskatchewan have moved forward to ensure access to Trikafta," Wallenburg said. "Now, we call on all other provinces to move swiftly."