MS1819 Plus PERT Improved Fat Absorption in Severe EPI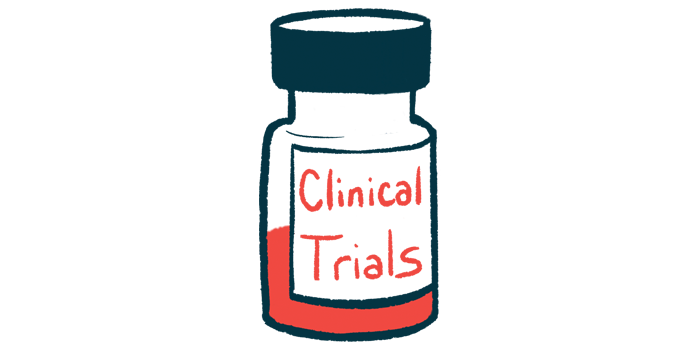 Combining investigational therapy MS1819 with standard pancreatic enzyme replacement therapy (PERT) can improve fat absorption in people with cystic fibrosis (CF) who have severe exocrine pancreatic insufficiency (EPI), top-line results from a Phase 2 clinical trial show.
"A safe and effective therapy that allows CF patients to gain control over EPI, while diminishing the daily pill burden required with PERT-based medications, is an important medical need and a significant product opportunity," James Pennington, MD, said in a press release. Pennington is chief medical officer at AzurRx BioPharma, which is developing MS1819 and funding the clinical trial.
"For many patients, PERT alone is insufficient, and the data from this Phase 2 trial suggest that MS1819 can improve fat absorption and other nutritional levels important for maintaining healthy weight, better pulmonary function and prolonged survival," Pennington added.
EPI occurs when the thick mucus characteristic of CF blocks ducts in the pancreas, preventing the pancreas from releasing enzymes that are needed for digestion of food, particularly fats. The standard treatment, PERT, involves administering versions of the missing pancreatic enzymes that are derived from pigs. MS1819 is a fat-digesting enzyme made using yeast.
The Phase 2 trial (NCT04302662) enrolled 20 people, ages 12 and older, with severe EPI. The participants were given once-daily, increasing doses of MS1819 (700 mg, 1,200 mg, and 2,240 mg) for 15 days per dose, in addition to their standard PERT dose.
The trial's main objective was to determine the effect of the combination treatment on the coefficient of fat absorption (CFA), which is a measure of how much fat the body is able to absorb during digestion. A CFA increase of five points or more is considered clinically relevant.
From the start of the study, the average CFA increased by 6.57%, according to Pennington. In addition, mean body weight increased by 3.75 pounds, stool weight decreased by 164 grams/day, and the mean daily number of stools decreased by nearly half (0.43).
"Overall safety was excellent, with no serious adverse events and only a few mild AEs," Pennington said. "In addition, several patients reported that they felt considerably better after being on the MS1819-PERT combination for six weeks."
Added James Sapirstein, Azur Rx's president and CEO: "This is a positive day for AzurRx, and with data from all 20 study participants in hand, our enthusiasm for the MS1819 program remains undiminished. Topline data clearly show that combining MS1819 to the daily dose of PERT had clinical benefits for all patients and improved quality of life."
"We owe a special thanks to the diligent investigators at our trial sites in Turkey and Hungary and the patients who volunteered to participate in the study despite the significant challenges posed by the COVID-19 pandemic. We would not be making this announcement today without the commitment of everyone involved," Sapirstein said.
AzurRx is now working to finalize development of a new enteric-coated microbead formulation of MS1819. Put simply, this type of formulation is designed to allow an active medication (in this case, the fat-digesting enzyme) to more effectively bypass the harsh, acidic environment of the stomach and get to the small intestine, which is where the bulk of digestion takes place.
The company expects development of the new formulation to be completed by the end of the year, according to Sapirstein.
Earlier this year, AzurRx announced mixed results from a separate Phase 2 clinical trial, called OPTION 2 (NCT04375878), which compared the safety and efficacy of MS1819 directly against standard PERT. While the investigational treatment alone had a good safety profile, standard PERT was better at improving fat absorption.