New Adrulipase Formulation Slated for Proof-of-concept Phase 2 Trial
Therapy may reduce pills needed to treat exocrine pancreatic insufficiency in CF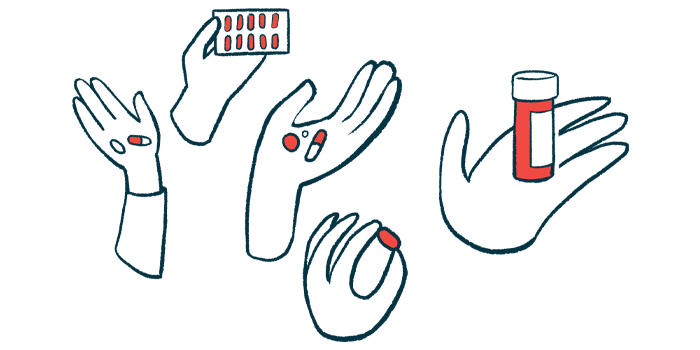 First Wave BioPharma has developed a new optimized formulation of adrulipase, a yeast-derived enzyme designed to treat exocrine pancreatic insufficiency in people with cystic fibrosis (CF).
The new formulation ensures that the enzyme is packed in acid-resistant micro-granules and protected from the acid environment of the stomach. The enzyme then reaches the duodenum — the first part of the small intestine, where food digestion continues — and mixes with food to exert its therapeutic effects.
"We look forward to evaluating this potential in a proof-of-concept Phase 2 clinical trial, which we expect to initiate before year-end," James Sapirstein, First Wave's president and CEO, said in a press release. "Our hope is that with this improved formulation we are an important step closer to improving the lives of patients with exocrine pancreatic insufficiency associated with cystic fibrosis and chronic pancreatitis."
Exocrine pancreatic insufficiency, or EPI, is a common condition among patients diagnosed with CF. It is characterized by the build-up of thick mucus in the pancreas, blocking the release of digestive enzymes into the intestines to help with digestion, particularly of fats.
The current standard of care for this CF complication is porcine pancreatic enzyme replacement therapy (PERT), which is a cocktail of pig-derived versions of the missing enzymes.
What is adrulipase alfa?
Adrulipase alfa, as this potential therapy is now known, is a lipase (fat-digesting enzyme) derived from yeast. First Wave is developing it as a non-animal-derived and life-sustaining treatment for patients. The company recently filed for two new patents related to adrulipase.
First Wave is planning to submit an amendment to its investigational new drug application to the U.S. Food and Drug Administration to test the new formulation of adrulipase in a Phase 2 clinical trial.
The delayed-release formulation is expected to result in a consistent coefficient of fat absorption (CFA, a measure of the percentage of absorbed fat in the diet) greater than 80%, according to the company. A CFA above 80% is considered the threshold to achieve therapeutic benefits in patients with EPI associated with CF and people with chronic pancreatitis, a condition where the pancreas is damaged from inflammation.
"We are pleased to report that by every measure the new adrulipase formulation outperformed prior versions of the drug," said Sapirstein.
Also, the new formulation is expected to significantly reduce the number of pills needed — currently as many as 40 capsules a day — to achieve the desired therapeutic effect. Reducing this number without compromising effectiveness is a key goal for patients, the company stated.
First Wave also has identified how to improve the manufacturing process of adrulipase, with hopes to significantly increase production yields and lower costs.
"The selection of the enteric [intestinal] microgranule drug delivery technology follows extensive research by First Wave BioPharma and our drug delivery formulation partner, Pace Life Sciences, into the development and manufacturing of the optimized adrulipase formulation," said Sapirstein.
The research underlying the optimized adrulipase formulation will be presented in a poster, titled "Formulation Development of Enterically Protected Spray Dried Dispersions of Adrulipase," at the American Association of Pharmaceutical Scientists's annual meeting, PharmSci 360, held in Boston from Oct. 16 to 19.