FDA Approves Orkambi to Treat CF in Children Starting at 1 Year Old
Extension for patients with two F508del mutations, supported by Phase 3 trial data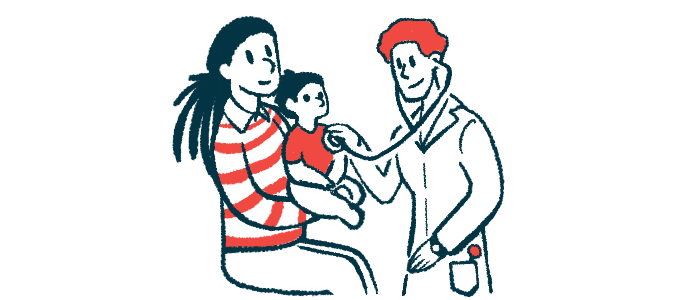 The U.S. Food and Drug Administration (FDA) approved the expanded use of Orkambi (lumacaftor/ivacaftor) to treat children starting at 12 months old with cystic fibrosis (CF) who have two copies of the F508del mutation in the cystic fibrosis transmembrane conductance regulator (CTFR) gene — the gene that is defective in CF.
Developed and marketed by Vertex Pharmaceuticals, Orkambi was first approved by the FDA in 2015 for patients ages 12 and older with two copies of the F508del mutation. That approval was expanded in 2016 for children ages 6 to 11, and again in 2018 to include 2- to 5-year-olds in this patient group.
"Treating children with cystic fibrosis as early in life as possible is critically important, because early treatment has the potential to slow the progression of this devastating disease" Carmen Bozic, MD, an executive vice president of global medicines development and medical affairs, and chief medical officer at Vertex, said in a Vertex press release.
"Today's approval is another important step on our journey to reach people of all ages living with cystic fibrosis who may benefit from our medicines," Bozic added.
CF is caused by mutations in the CTFR gene that lead to a defective or missing CTFR protein. Children with CF inherit two defective CTFR genes, one from each parent, and the disease can be detected early in life by genetic tests. The majority of patients have at least one F508del mutation, although almost 2,000 disease-causing mutations have been identified.
CFTR protein cellular processing and trafficking is compromised in patients with two copies of the F508del mutation, resulting in little to no CFTR at the cell surface.
Phase 3 trial supports Orkambi's safety, efficacy in very young children
Orkambi is an oral medicine that combines lumacaftor, which increases the amount of protein at the cell surface by targeting the trafficking defect, and ivacaftor, which facilitates the ability of the CTFR protein to transport salt and water across the cell membrane. Orkambi contributes to rehydrate mucus and clear its accumulation from the airways and other organs.
The newest extension was supported by data from a Phase 3 clinical trial (NCT03601637) showing that Orkambi can safely treat children as young as 1 year old. Results are detailed in the study "A Phase 3, Open-Label Study of Lumacaftor/Ivacaftor in Children 1 to Less Than 2 Years of Age With Cystic Fibrosis Homozygous for F508del-CFTR," published in the American Journal of Respiratory and Critical Care Medicine.
This open-label safety and efficacy study enrolled 46 children ages 1 to just under 2 years, with two copies of the F508del mutation at sites in the U.S. and Canada. Children were treated for 24 weeks with Orkambi.
Data showed that Orkambi is safe and generally well-tolerated in these very young children, and it is effective in reducing sweat chloride concentration.
An improvement in pancreatic function and an easing of intestinal inflammation, as assessed by biochemical markers, were also noted. Children's growth parameters remained normal during the study.
Orkambi's pharmacokinetics — the process by which it is absorbed, distributed and metabolized, and expelled by the body — were similar to that reported in patients of other age groups.
Adverse events were reported as mild or moderate in severity and consistent with CF manifestation. The most common were cough, pulmonary CF exacerbation or flare, vomiting, and fever.
Findings support the use of Orkambi in children as young as 12 months old, the study concluded.
"Efficacy results, including robust reductions in sweat chloride concentration, suggest the potential for CF disease modification with lumacaftor/ivacaftor [Orkambi] treatment. These results support the use of lumacaftor/ivacaftor in this population," the scientists wrote.
According to Vertex, Orkambi is currently available in more than 30 countries. With this label extension in the U.S., around 300 children with two copies of the F508del mutation in the CTFR gene will be eligible for this treatment.