AR-501, inhaled treatment for CF lung infections, showing safety
Phase 2a trial also reports high levels of medicine in fluid from patients' lungs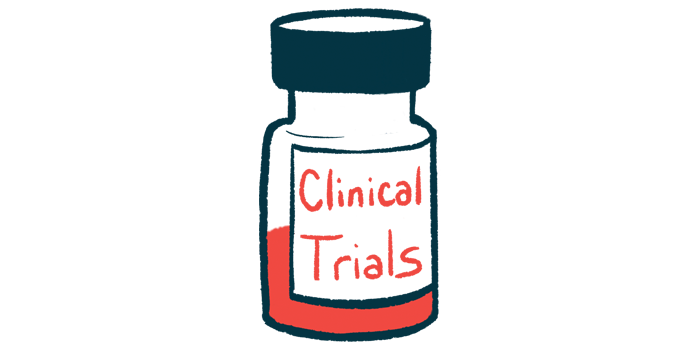 AR-501, an experimental, nonantibiotic inhaled treatment for chronic lung infections in cystic fibrosis (CF), was well tolerated among adults patients in a Phase 2a clinical trial.
Top-line data, announced by the therapy's developer Aridis Pharmaceuticals, suggest that the medication was present in lung fluid samples at concentrations more than 50 times higher than would be needed to stop the growth of disease-associated bacteria.
"The data from this study are encouraging and the results align with the expectations for the outcomes in safety and bioavailability," Noah Lechtzin, MD, a professor at Johns Hopkins University and the trial's principal investigator, said in a company press release. "These data certainly warrant the continued evaluation of this drug in CF patients."
AR-501 reported to have broad antimicrobial activity
The active agent in AR-501 is gallium, an iron-like molecule that can interfere with the molecular, iron-dependent processes used by bacteria in infection and antibiotic resistance. Aridis reports that AR-501 has both a broad antimicrobial activity and a distinct mode of action from antibiotics.
In a prior Phase 2 trial (NCT02354859) sponsored by the University of Washington, an intravenous (into-the-vein) formulation of gallium showed promising safety and effectiveness in CF patients. However, the formulation required a five-day infusion.
AR-501 is designed to deliver gallium straight to the lungs once each week via a hand-held nebulizer. Aridis is sponsoring a Phase 1/2a clinical trial (NCT03669614) to evaluate the experimental therapy's safety and pharmacological properties.
Phase 1 results showed that AR-501 was safe and well-tolerated in healthy adults. The study's Phase 2a portion enrolled 42 adults with CF, ages 18 to 80. These patients had chronic infections with Pseudomonas aeruginosa, a major cause of problematic lung infections in CF.
Participants were randomly assigned to one of three doses of AR-501 — 6.4 mg, 20 mg, or 40 mg — or to a placebo, taken weekly for a total of three doses. Of note, data from a higher, 80 mg dose group are expected later this year.
The experimental therapy was generally well tolerated by patients, according to Aridis. The most common side effects associated with AR-501 treatment were respiratory complaints, like cough and throat irritation, which were mostly judged to be mild or moderate in severity. One patient experienced cough and dry throat that was considered severe upon a first dose of the therapy.
"We are very pleased to see the safety and tolerability that we had observed in healthy volunteers also confirmed in CF patients," said Hasan Jafri, MD, chief medical officer of Aridis.
Pharmacological data showed that that levels of gallium in participants' blood remained low throughout the study, peaking at 0.6 micrograms per milliliter (mcg/mL) on the last day of dosing in the highest-dose group.
However, levels of the medication were "well over 50 [mcg/mL]" in sputum samples, reflecting lung fluid, the company reported. For context, Aridis noted these levels were more than 50 times higher than those reported in previous studies as required to inhibit P. aeruginosa.
"The high drug level achieved in the lungs along with low systemic exposure from inhaled delivery effectively overcome the limitations of conventional intravenous delivery, and provide a strong basis for a large efficacy study in CF and other lung infections," Jafri said.
The Cystic Fibrosis Foundation reported to have invested millions in Aridis to help further the development of AR-501.
"Having met the primary and secondary endpoints of this study, we thank the Cystic Fibrosis Foundation for the tremendous support they've provided to help us complete this study," said Vu Truong, PhD, CEO of Aridis.
The company plans to discuss these results with regulatory authorities in the U.S. and Europe to determine the best next steps in AR-501's development, Truong added.