US Study Finds Delays in CF Care for Babies From Minority Groups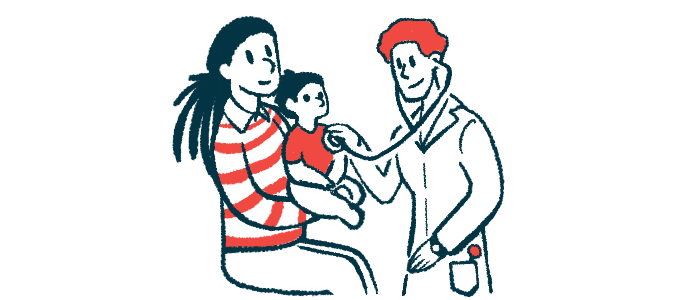 Among babies with cystic fibrosis (CF) identified via newborn screening, there are marked delays in the start of care for children from racial and ethnic backgrounds that have historically been disadvantaged, according to a new study done in the U.S.
"Because pre-symptomatic treatment is the overarching goal of [newborn screening], we advocate for quality improvement activities that improve timeliness of CF diagnosis for all infants, with a focus on equity in diagnostic evaluation and initiation of care," researchers wrote.
The study, "Disparities in first evaluation of infants with cystic fibrosis since implementation of newborn screening," was published in the Journal of Cystic Fibrosis. The work was funded by the Cystic Fibrosis Foundation.
Newborn screening, or NBS, involves testing for the presence of CF in newborn babies shortly after birth. Theoretically, NBS can allow babies to get diagnosed and start appropriate care before they develop symptoms of the disease, which leads to better outcomes later in life.
This screening for CF has been in place in the U.S. since late 2009. Generally, if it detects potential CF, the patient's primary healthcare provider is notified so that the patient can be referred for confirmatory diagnostic testing and additional care as needed. It is generally recommended that babies with an initial CF-indicating test receive follow-up care by 28 days of age.
In this study, a group of scientists from across the U.S. conducted analyses to explore how care varies for CF babies from different racial and ethnic backgrounds after they underwent NBS.
"It has not previously been reported whether there is equitable age at first evaluation by race and ethnicity," the scientists wrote, noting that an earlier age at diagnosis for all patients could help to close disparities in care outcomes for historically marginalized groups.
Babies identified through Cystic Fibrosis Foundation Patient Registry
Using data from the Cystic Fibrosis Foundation Patient Registry, the team identified 6,354 CF babies born from 2010 to 2018 who were diagnosed within their first year of life.
The patients were divided into two groups. Group 1, comprising 21% of the total patients, included all babies who were identified as Black/African American, American Indian/Native Alaskan, Asian and/or from other race groups, and/or Hispanic. The rest of the babies, in Group 2, were white and non-Hispanic.
The researchers noted that this broad racial/ethnic division "was a pragmatic decision, based on prior literature and the small numbers in some groups, that does not fully reflect the great diversity of the CF population."
Group 1 had fewer patients with private health insurance and more insured by Medicaid, as well as lower estimated income based on where patients lived — overall suggesting lower socioeconomic status (SES) in this group.
"Given the well-known influence of low SES on health outcomes and mortality in CF and in the general population, it may be especially important to reduce barriers to timely visits at CF Centers arising from geographic and structural barriers to access," the researchers noted.
In Group 2, the median age when patients were first seen following NBS was 22 days. By contrast, for racial/ethnic minority patients in Group 1, the median age at follow-up was 31 days.
Statistical analyses showed that a longer delay after NBS was significantly predictive of lower body weight at 1 year of age, indicating poorer nutritional status (a common problem for CF infants). Black race and being on public insurance also were predictive of lower body weight at one year.
In both groups, the most common first event after NBS was a sweat test to confirm the diagnosis. However, patients in Group 1 were less likely to also undergo a clinical evaluation on the same day.
While most patients were diagnosed before developing symptoms, Group 1 patients were more likely to already be experiencing symptoms when they were diagnosed, and they had higher rates of hospitalizations for CF exacerbations (sudden symptom worsening).
Taken together, these data suggest that "inequalities in timely evaluation may worsen sociodemographic health disparities in CF," the researchers wrote, though they stressed that it is impossible to draw conclusions about cause-and-effect from this retrospective study.
"Prospective studies that assess barriers to prompt evaluation and implementation of CF care to demographically representative infants should be undertaken. … The experience of people from minoritized groups, whose children were diagnosed with CF after implementation of newborn screening, is critically important to consider through engagement efforts and qualitative studies," the scientists wrote.
In addition, markedly fewer patients in Group 1 than Group 2 had a known type of CF-causing mutation (67% vs. 86%).
"While race is a social construct, [mutation] distribution differs by demographic race and ethnicity," the researchers wrote, noting that the most common CF-causing mutation (called F508del) is more common among white people than those of other racial backgrounds.