Here's How I'm Failing to Support the Mental Health Community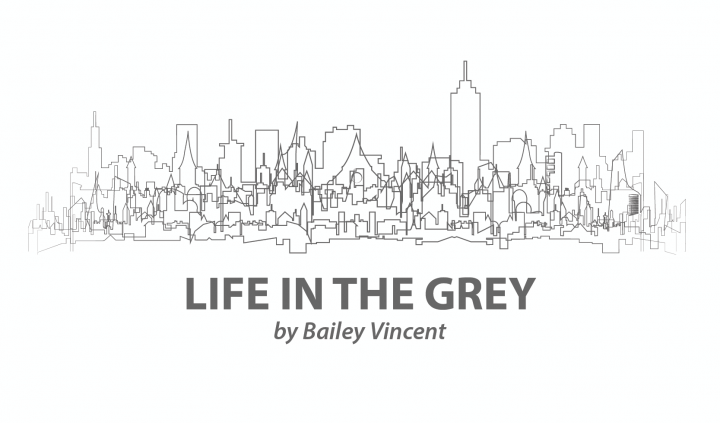 What's inside me is more than just bones.
It's more than machinery invading foreign lands. Or darkness where organs used to be. Or wrongs and rights to chart and X-ray until I'm nothing more than gray matter with no name.
Recently, one of my digital cystic fibrosis (CF) friends sought treatment for her mental health — something that can surprise many.
"It's amazing to think someone can struggle with an eating disorder after almost dying," someone remarked when discussing the prevalence of mental health issues among the chronically ill. "How can you survive something like an organ transplant, but then make yourself sick again with your mind?"
But that's the problem: Mental health is not a choice. We don't have any more control over our minds than we do our genetics.
"I wish people realized why Robin Williams died," I ranted the other day to a friend while an inpatient for wonky kidneys, "Everyone associates him with depression."
And he did have depression, as well as battles with alcoholism. Ultimately, however, (as his widow wrote about in detail in Neurology), our favorite comedian died because his brain tissue was literally killing him.
"He had a physical disease, but he just didn't know it," I explained. "Can you imagine thinking that you were losing your mind, and never knowing you had a disease that was to blame?"
And then it hit me: I am part of the problem.
There I was, passionately advocating for Lewy body dementia awareness — which I still believe needs our support and acknowledgment — but unintentionally drawing a line between physical and mental illness. Was Williams' death no less tragic because his brain tissue caused it, as opposed to his metaphoric brain? Was his suicide any less heartbreaking for everyone involved?
I deal with difficult things by advocating. As a kid, if something upset me, I wrote about it. As an adult, if a diagnosis or complication is dumped on my plate, I write about it. And, clearly, Williams' widow, Susan Schneider, also wrote about the need for more understanding of what killed her husband. And she should. We all should know more about this illness and the many others in the world who need our attention, resources, and care.
But why did I feel the need to draw a line? Depression kills. Lewy body dementia kills. Cystic fibrosis kills. They all deserve equal time and treatment.
It can be shocking for someone to realize that those of us with life-and-death physical impairment might also suffer from mental impairment. Not because one can't logically exacerbate the other — being sick affects our mental health no matter what we do — but because one is generally regarded as less than the other.
Perhaps because we have fought so hard to stay alive, the notion of our mind threatening that process is surprising. Who does that much work on their body to then unintentionally hurt, harm, or ignore that body? But this sort of thinking implies that we have control over these battles in the first place.
There is no winning with any of these diseases: mental or physical. There is dealing — but not winning. We have to work hard to stay in these bodies and minds, and sometimes that takes more work for some than others. Sometimes it's more than one type of fight. And sometimes, only one fight is supported by the people around us.
I am lucky that my mental health has always been relatively stable. Still, I have to stay on top of my anxiety and obsessive-compulsive disorder coping mechanisms all the same, whether with medication, writing, dancing, or therapy. None of it works all the time. But I'm lucky. Unlike so many of my brave peers, my fight can often feel very singular.
But what's inside me is more than what you see on the outside. It's messy and mistaken. Mean and moody. It's all the things we grapple with as souls stuck inside skeletons who wish it was easier.
For anyone out there who is walking the line between the lines drawn (unintentionally) by people like me: Thank you for existing. If you weren't fighting your fights, we wouldn't know how hard they need to be fought. We wouldn't be trying to be better for you. We wouldn't be an "us" without a "you."
This isn't your choice.
But you're choosing to be here still. And that matters.
***
Note: Cystic Fibrosis News Today is strictly a news and information website about the disease. It does not provide medical advice, diagnosis, or treatment. This content is not intended to be a substitute for professional medical advice, diagnosis, or treatment. Always seek the advice of your physician or other qualified health provider with any questions you may have regarding a medical condition. Never disregard professional medical advice or delay in seeking it because of something you have read on this website. The opinions expressed in this column are not those of Cystic Fibrosis News Today, or its parent company, BioNews Services, and are intended to spark discussion about issues pertaining to cystic fibrosis.