I'm Talking About My Latest Surgery, So Read This Column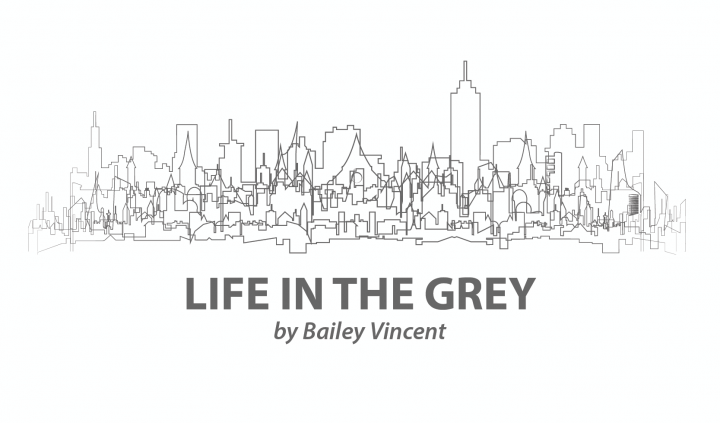 I just had surgery again, and now more people will follow me.
I don't want to write about the surgery (again) because it's the same one I had a few months ago. Even so, a few months from now, when I'm no longer bemoaning my moaning or showing fragile-yet-boldface inability-sentimentality online, I will be promptly unfollowed.
I hate the fact that whenever I get worse, my social media following increases. And I totally understand why. It's The Sparks Effect. We want to know that Nicholas-nuanced stories exist in real life, and that an ending, happy or sad (but hopefully, maybe sad), will be inevitable.
I'm hopeful that's all it is (versus the Sisyphean schadenfreude it tends to feel like), because I want to believe in the good in people. I think people hope for the best for others, even when they're at their worst.
In fairness, I am probably losing followers because I'm also talking about my distaste for pandemic selfishness more than ever (it's a plague within a plague), as well as hopes and dreams for equity regarding the vaccine. And I get it. I'm supposed to be the pretty-in-certain-lighting face who smiles and dances for the camera, and sometimes shows her scars, not the holier-than-thou theologist who thinks you should avoid the gym and restaurants until more humans have access to inoculations.
"Why do people like to see others suffering more than having fun?" my friend Jackie Price asked me the other day, as we discussed our concern about vulnerable views and lamenting likes (or any other kitschy term I can come up with to explain that we both find fans when we feel worse).
Jackie had a double-lung transplant a few years ago, and just had her second hip replacement at 29. She has cystic fibrosis and currently lives on her own, rebuilding muscle and generally killing it with autonomy and perseverance.
"I'm happiest when I'm posting annoying dance stuff and losing followers," I told her with an "LOL" that wasn't actually out loud. "I love how you live your life and work your ass off without making a thing of it."
I make a thing of it. This column? Me making a thing of it. (Or making a living. Take your pick.) Jackie and I disagree on a lot, but we don't unfollow each other. I wish more of the world worked that way. I want to unfollow myself, frankly, because I am so over surgeries.
But I'm also thankful. I was in so much pain leading up to this one that I would have walked — tilting to the left and vaguely numb on one side — to the operating room if given the chance. Silver linings are everywhere, but why must the silver lining of my suffering be increased visibility online?
Part of me wants to say, "Well, it's the least we can do." Showing up for someone with a digital follow, a kind comment, or a friendly share is often the gentlest form of support when you're stationed miles apart and are almost strangers. If someone is going through hell, why not show you care? But when the going gets going again and the toughness isn't shown in heroic reels, will anyone actually stick around?
If I only wrote and posted what I wanted, it would involve a "Save the Bliss Gradual Bronzing Overnight Mask" campaign (it was discontinued). Or how I wish all of my clothes could feel and smell like Cadbury Mini Eggs (the Royal Dark ones are the best). Or how I really wish we could bring the 1999 iMac candy-colored computers back because they're the VW Beetle of technology. (Or the Cadbury Mini Egg of technology. Take your pick.)
No one wants to read this stuff. Or maybe you do, but it doesn't create a business, or a column, or (the ever-coveted) autonomy. I care if you like me, and I hate that about me, too. Not as much, however, as the fact that what will follow when you follow me here (and I heal) will likely be what makes you leave.
I want to stop talking about pain. And even though it always seems to chase me down and strike again, it can't be the only thing I make a thing of.
"Why do people like to see others suffering more than having fun?" Jackie asks, and the answer is …
***
Note: Cystic Fibrosis News Today is strictly a news and information website about the disease. It does not provide medical advice, diagnosis, or treatment. This content is not intended to be a substitute for professional medical advice, diagnosis, or treatment. Always seek the advice of your physician or other qualified health provider with any questions you may have regarding a medical condition. Never disregard professional medical advice or delay in seeking it because of something you have read on this website. The opinions expressed in this column are not those of Cystic Fibrosis News Today, or its parent company, BioNews, and are intended to spark discussion about issues pertaining to cystic fibrosis.