ELX-02 plus Kalydeco improves lung function in CF with G542X mutation
New analysis reviewed ppFEV1 change from first day of treatment, not baseline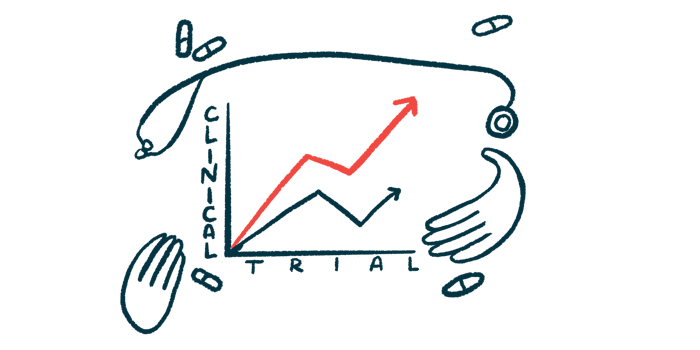 Nearly half of patients with cystic fibrosis (CF) due to a G542X mutation saw their lung function improve with ELX-02 combined with Kalydeco (ivacaftor), according to final data from a Phase 2 clinical trial.
Top-line data released last September suggested ELX-02, an experimental medicine by Eloxx Pharmaceuticals, was not effective at significantly lowering sweat chloride or improving lung function, despite being well tolerated.
As part of a new analysis, researchers looked at the change in percent forced expiratory volume (ppFEV1), a measure of lung function, from the first day of treatment instead of at the trial's entry (baseline), as many patients' symptoms worsened by then.
"We believe that the clinical improvements with ELX-02 observed in a trial of CF patients with severe illness … reinforces our belief in the disease-modifying potential of ELX-02 and warrants further development," Sumit Aggarwal, president and CEO of Eloxx, said in a press release.
CF happens because of mutations in CFTR, a gene that codes for a protein of the same name. This protein works as a channel for chloride ions to flow along, which is necessary for the thin mucus that lubricates the lining of the airways and other tissues to be produced.
The mutations cause mucus to become thick and sticky, and to build up in the lungs. This can make it hard to breathe. There are many known mutations, which can be grouped into five classes. G542X is a common class 1 mutation that cuts CFTR short, making it unstable and rapidly degraded by cells.
ELX-02 is a small molecule that's designed to restore the production of a full-length functional protein.
Final analysis of ELX-02 with Kalydeco
All the patients in the trial carried the G542X mutation. They were treated for a week with a daily under-the-skin injection of ELX-02, at a dosage of 1.5 mg/kg. The participants continued ELX-02 for the next four weeks and were also given Kalydeco (150 mg twice daily), an approved CFTR modulator marketed by Vertex Pharmaceuticals that keeps the CFTR channel open longer at the cell membrane.
Of the 13 patients included in the final analysis, six saw their lung function improve based on a 2.83% increase in ppFEV1 from day 1 of the combination of ELX-02 and Kalydeco to the end of the five weeks of treatment. Among the 13 patients, there was a decrease of 0.31% in ppFEV1 over the same period.
At a later safety follow-up, ppFEV1 decreased by 2.69% in the larger group. In the six patients who'd responded to treatment, it decreased by 5.83%.
ELX-02 was well tolerated and there were no treatment-related serious side effects.
The company is planning to launch a similar Phase 2 trial in patients with a diagnosis of Alport syndrome, a disease caused by mutations in genes coding for parts of a type of collagen protein.
Alport syndrome is progressive, meaning its symptoms get worse over time, "making a remission in even one patient highly clinically significant," Aggarwal said. "The body of data strongly validate our decision to advance ELX-02 into a pivotal study in Alport syndrome."