Exercise, Like CF Services Moved Online With Pandemic: UK Survey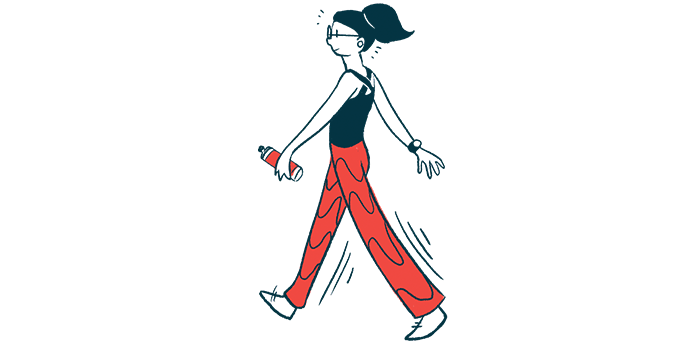 The COVID-19 pandemic markedly limited exercise training and related services provided at cystic fibrosis (CF) care centers in the U.K., but they largely continued through online offerings, a survey found.
Most clinics adapted by expanding telehealth services to include online exercise classes, clinical monitoring, and consultations, responses showed, and many clinics plan to maintain these virtual services for the foreseeable future.
The study, "The impact of COVID-19 upon the delivery of exercise services within cystic fibrosis clinics in the United Kingdom," was published in The Clinical Respiratory Journal.
Regular physical activity and exercise are beneficial for people with CF, a disease characterized by the buildup of abnormally thick mucus in organs that include the lungs, intestines, liver, and pancreas.
Evidence indicates that physical activity can improve lung function, lower inflammation, strengthen bones, help to manage diabetes and heart disease, and lead to a better sense of well-being for patients.
At the beginning of the COVID-19 pandemic, the U.K. government imposed restrictions to limit viral transmission, with additional precautions for vulnerable individuals. As part of its public National Health Service (NHS), CF care teams adapted and delivered services online, including by telephone, video, and email.
How these adaptations affected exercise services for CF offered through the NHS has not been studied.
Researchers at the University of Exeter, along with colleagues elsewhere in the U.K and in Canada, conducted an online survey to identify how the pandemic impacted the delivery of exercise services at CF clinics in the U.K.
The survey, distributed early in 2021 for six weeks, inquired about CF center location and patient population, information on testing and training, equipment and staffing, and barriers to such services as well as COVID-19-related questions.
A total of 31 CF centers responded to the survey, representing 24 CF specialist centers (about 50% of all such U.K. centers) and seven network centers, together caring for CF adults, children, or both. Within their respective centers, 27 respondents were physiotherapists.
Almost all reported that the pandemic restricted their ability to provide exercise testing (97%), and most were unable to provide exercise training (71%).
A large number (71%) said they maintained some form of telehealth — delivery of classes, home monitoring, and consultations — within their practice.
Barriers to exercise services included access to patients, reduced staffing and access to facilities, concern that exercise could spread the airborne virus, and local and national restrictions like home confinement and public distancing.
Better information technology (IT) and access to online platforms would have helped with telehealth exercise services, 13 centers reported. Ten clinics felt that an existing catalog of online classes and like resources would have helped, and three centers cited additional financial support for new equipment.
Telehealth services — online video exercise classes, consultations, and IT support —  were the top responses when asked about services added during the pandemic that the centers intended to maintain.
"Continue to do online live and on-demand classes for the foreseeable future," one center responded, while another hoped to also provide group sessions.
Some centers planned to continue remote monitoring of lung health and "some video conferencing. This enables you to see the house and be realistic about what can be done in the home," one responded.
Most questions posed by patients to their CF care team during the pandemic focused on safety and exercise, and ideas for exercise. Issues highlighted by center respondents included short-term and long-term care concerns, guidelines for ongoing practice, and the direction of exercise services.
"Our findings demonstrate that, although exercise testing services have been drastically reduced, exercise training provision has adapted and has continued to be offered in novel ways, particularly through increased use of digital health technology," the scientists wrote.