Fluidigm, Baylor Genetics Developing New Gene Analysis Tool for Diagnosing Cystic Fibrosis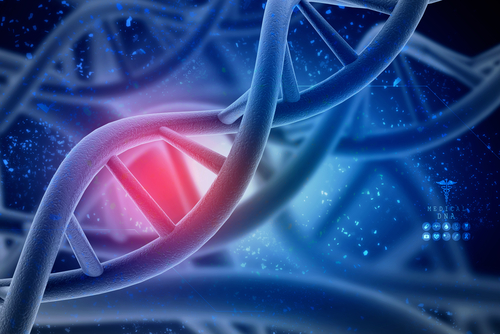 Fluidigm and Baylor Genetics have teamed up to develop a next-generation gene sequencing method that can quickly identify less common mutations of the gene associated with cystic fibrosis.
Up to 2,000 mutations can cause CF. The new method will allow doctors to spot those that are less common, improving their chance of making an accurate CF diagnosis.
Mutations of the cystic fibrosis transmembrane conductance regulator (CFTR) gene are the underlying cause of the disease.
Traditional genetic analysis methods focus on common mutations. But this strategy can fail to detect less common and new mutations.
The new gene sequencing-targeted method — or as scientists call it, assay — will offer a complete view and full screening of the CFTR gene's coding region. It will also offer a view of some non-coding regions called introns, which can alter the reading of the gene.
Fluidigm's automated Juno gene-sequencing analysis system will be used to detect gene mutations. It can reduce the time spent on the laboratory genetic analysis commonly associated with standard next-generation gene sequencing. It can also improve CFTR genetic sequencing accuracy.
"The combination of a rapid, accurate library prep workflow, followed by NGS [next-generation gene sequencing], has allowed us to create a streamlined, cost-effective approach for CFTR sequencing," Shashikant Kulkarni, chief scientific officer of Baylor Genetics, said in a press release.
"We realized the benefit of the microfluidic technology, and our agreement with Fluidigm has allowed us to move forward quickly," he said. "Our work with Fluidigm microfluidic technology will help us to further enhance our offerings and capabilities."
The companies have signed a licensing agreement under which Fluidigm has the rights to market the CFTR assay that Baylor Genetics develops.
"Baylor Genetics is an industry leader in the development of high-quality genetic assays," said Chris Linthwaite, Fluidigm's president and CEO. "We are excited at the opportunity to bring the benefits of this CFTR library prep assay to the larger community."
"This agreement represents a great example of how we are developing an expanding menu of high-value genetic assays for use with Fluidigm microfluidic systems to improve the future of health care," Linthwaite concluded.