SPAN Phase 2 trial of adrulipase for EPI completes patient screening
New formulation for exocrine pancreatic insufficiency to be tested in 12 patients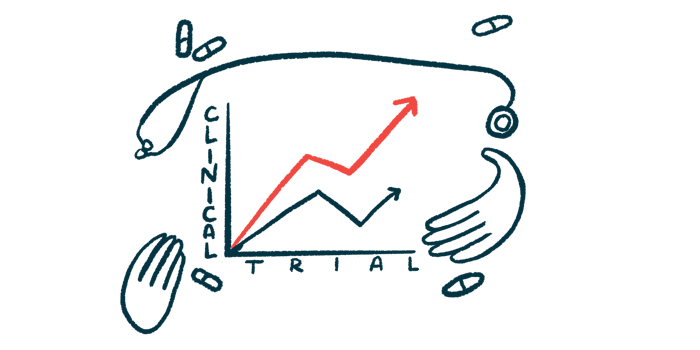 First Wave BioPharma has completed patient screening for the Phase 2 SPAN clinical trial of a new formulation of adrulipase to treat exocrine pancreatic insufficiency (EPI) in cystic fibrosis (CF) patients.
The trial (NCT05719311) will be conducted at three sites in Florida, Illinois, and Nevada, and include an estimated 12 CF patients. Eligible participants must be 18 years or older, and have a coefficient of fat absorption (CFA) of at least 80% while receiving commercial pancreatic enzyme replacement therapy (PERT), which typically is derived from pigs.
CFA indicates the percentage of fat absorbed from the diet, with 80% considered the minimum threshold for a therapeutic effect among CF patients with EPI.
"We plan to announce completion of patient enrollment shortly and remain on track to report topline data in July 2023," James Sapirstein, CEO at First Wave BioPharma, said in a press release.
Exocrine pancreatic insufficiency common in CF patients
CF is characterized by the accumulation of thick and sticky mucus in various organs, including the lungs, pancreas, liver, and intestines. In the pancreas, the mucus can block the release of enzymes required to digest food, particularly fats, causing EPI and leading to problems with digestion and nutrition.
EPI is common in the estimated 40,000 people with cystic fibrosis in the U.S., according to the Cystic Fibrosis Foundation. PERT is the current treatment for EPI in people with CF, which consists of the delivery of enzymes, usually from pigs, to help with digestion and nutrient absorption.
Adrulipase is a fat-digesting enzyme derived from yeast, rather than animals, and is designed to be delivered orally. In the new formulation, the enzyme is packed into micro-granules that prevent its degradation by the acidic environment in the stomach, so it could safely get to the small intestine, where fats are digested.
The new formulation has the potential to significantly reduce patients' daily pill burden to get a therapeutic effect, compared to standard PERT, according to the company.
The open-label study will investigate the safety, tolerability, and efficacy of the new adrulipase formulation. Patients will switch from a commercial PERT to adrulipase. The first participants were dosed in March.
Its main efficacy measure is CFA after the treatment period of approximately three weeks. Stool weight and protein absorption — measured by the coefficient of nitrogen absorption — will also be assessed.
Patients will start on a low-dose treatment, followed by a medium dose if their symptoms persist for at least three days. A high dose may also be tested if symptoms continue for three or more days on the medium dose.
After three weeks of study, the participants will return to their commercial PERT. A post-treatment safety visit will occur one week after completing the treatment period.