Temper Tantrums Aren't on My To-do List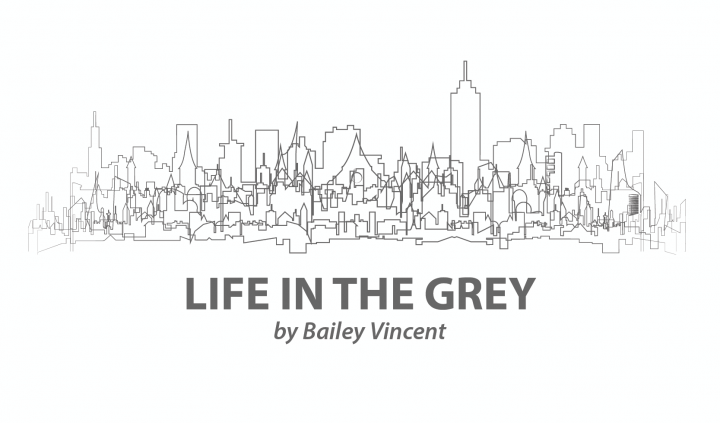 Today I had a meltdown.
I don't like to think of myself as someone who has "meltdowns," but lately they are happening more and more.
It started logically; I was feeling the familiar pains of pseudo-pancreatitis — the pale-poop, swollen-belly, mystery nuisance — which usually means I can't eat.
It was supposed to be my only "day off" in a week of late-night rehearsals. For some reason, the pressure to create four new dances in a matter of days, and even write this column — on an archaic laptop that I can't afford to replace — felt greater than usual.
My partner was working multiple overnight shifts in a row. Upon waking alone in bed, I realized that the change in weather had encouraged an ant invasion, even though I had thoroughly cleaned the day before.
Weeks prior, I had asked my husband if we could find someone to help clean now and again. "Not for the everyday stuff," I pitched (my OCD tendencies keeping us minimalist and organized most of the time). "But for deep-corner stuff. The stuff that's probably bad for my lungs."
It's weird to think that a dusty ceiling fan, broken laptop, or car without an air conditioner — not fun on the lungs when it's 90 degrees outside — could cause a meltdown. But lately they have.
Nearly every day feels like a running to-do of things that I can't do. If I could work more, we could afford help now and again, or I could buy ant killer or a vacuum without blinking an eye. Most solutions require the two things that I can't provide: money and health.
Some may think it's just a lack of energy or lung capacity that needs surmounting, but for me, it's the pain.
"I don't know how other people do it," I say to my husband, referring to life in general.
"Other people aren't dealing with as much," he replies, with which I normally agree.
But he's wrong. Other people have children. And chores. And sickness. And deadlines. Other people aren't writing a column about privileged problems as I am. Other people have ants.
I, of all people, should know that I'm lucky to be alive, to have my children next to me most of the time — even if they won't stop fighting. Many would kill to have a "meltdown" such as mine. Yet here I am … melting.
Even with all of the gratitude and perspective, my brain still somehow becomes a run-on that won't stop running.
I need to buy ant killer. I need a vacuum because cleaning up messes with a broom takes twice as long. I have to get someone to call to push for my feeding tube formula prescription to go through. I need a new appointment with ENT and must find time for that chest X-ray. I hope that my recent shortness of breath is not from my chest hernia making an unwelcome return, as my doctor fears. I wish that my long past-due bone density scan will be done soon because my fractured hand and grinding knee are nagging hindrances when I dance. I need to do all business better: write more, publish a book, read at night, and continue with de-stressing techniques (let's stress about how much I need to de-stress). I need to, I need to …
And on and on and on.
I have faced real stuff. Real, scary stuff far beyond surgeries and symptoms. Yet even on this day, when mounting pancreas-type pain outshines mild aches, it's the ant-sized things that hurt the most.
And here's why: Life would be better if I weren't sick. I would be able to earn money more consistently, so we don't worry about our next meal. I'd be able to have a meal without the pain.
I'm lucky. I'm grateful to be alive. I'm "privileged column writing" and well aware of it. It could always be worse and has been. I know all of these things and how selfish it is to think otherwise.
And yet every so often, on days like today, I still can't help but wish for more.
To help more. To earn more. To do more.
Maybe the more is what matters. The more is what will keep us moving forward. The more means we haven't given up yet, and won't for a long time.
But the more I think about it and meltdown monologue, the more I realize that it's not always the "to-dos" that hurt the most.
It's the "can'ts."
***
Note: Cystic Fibrosis News Today is strictly a news and information website about the disease. It does not provide medical advice, diagnosis, or treatment. This content is not intended to be a substitute for professional medical advice, diagnosis, or treatment. Always seek the advice of your physician or other qualified health provider with any questions you may have regarding a medical condition. Never disregard professional medical advice or delay in seeking it because of something you have read on this website. The opinions expressed in this column are not those of Cystic Fibrosis News Today, or its parent company, BioNews Services, and are intended to spark discussion about issues pertaining to cystic fibrosis.