SPL84-23 for CF Splicing Mutation Named Orphan Drug in US, Europe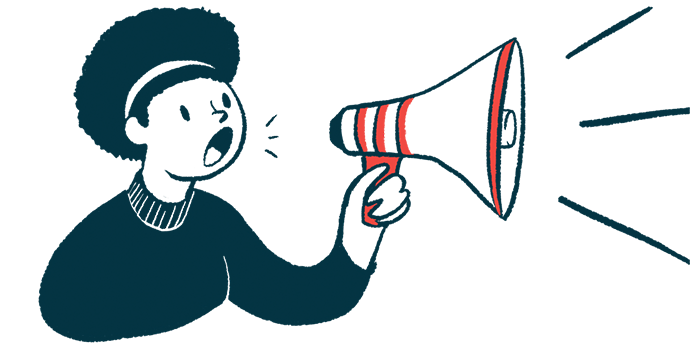 Both the U.S. Food and Drug Administration (FDA) and the European Medicines Agency (EMA) have granted orphan drug status to SPL84-23, SpliSense's investigational therapy for cystic fibrosis (CF) patients carrying a common disease-causing splicing mutation.
The designation is given to treatment candidates with the potential to be safe and effective for rare, life-threatening, or chronically debilitating conditions that have no approved treatments, or where an experimental therapy shows a potential for significant benefit over existing treatments.
It is meant to accelerate SPL84-23's clinical development and review by providing regulatory support and financial benefits, as well as marketing exclusivity for seven years in the U.S. and 10 years in the EU upon regulatory approval.
"The orphan designations we received for our lead [treatment] candidate both from the FDA and EMA are important milestones toward addressing the urgent, unmet needs of patients living with cystic fibrosis," Gili Hart, PhD, SpliSense's CEO, said in a press release.
"We are looking forward to initiating the clinical trial with SPL84-23, that is expected to commence in mid 2022 in multiple centers in the US, Europe and Israel," Hart added.
CF is caused by mutations in both copies of the CFTR gene, which provides instructions to produce a protein channel of the same name that controls the flow of water and salts through cells. While many different CFTR mutations can cause the disease, they all prevent the generation of a working CFTR protein.
About 10–15% of all CF cases are caused by mutations affecting CFTR splicing, a natural process that allows for a single gene to give rise to many different proteins.
Much like in a recipe, adding or removing certain key ingredients — in this case, pieces of genetic information called exons — can change the resulting messenger RNA (mRNA) and final protein. (mRNA is a molecule derived from DNA that guides protein production.)
SPL84-23 is an antisense oligonucleotide (ASO) designed to target the 3849+10 kb C-to-T splicing mutation, which leads to the degradation of a significant fraction of CFTR's mRNA molecules and to the production of a shorter, non-working protein.
This mutation is the seventh-to-eighth most common CFTR mutation in the U.S. and Europe, and is highly frequent in certain populations, such as Ashkenazi Jews, and Slovenian, Polish, and Italian CF patients. It is carried by more than 1,400 CF patients worldwide.
Similar to what has been reported with patients carrying other CFTR splicing mutations, those carrying the 3849+10 kb C-to-T mutation show only modest clinical benefits after treatment with current CFTR modulators, which act on the CFTR protein, not on the gene's splicing.
ASOs, molecules designed to target specific mRNA sequences, have the potential to correct splicing mutations by masking the mutated region, so that splicing can be restored and a fully working protein produced.
Preclinical studies showed that SPL84-23 significantly increased the levels of correctly spliced mRNA and restored CFTR activity in lab-grown cells from a CF patient carrying the splicing mutation in both CFTR gene copies.
In cells from patients with the splicing mutation in one gene copy and another mutation in the other copy, the experimental therapy increased CFTR activity to levels that nearly reached those seen in healthy people carrying only one CFTR mutation.
No additional benefits were seen when the cells were treated with SPL84-23 and Kalydeco (ivacaftor), an CFTR modulator approved also for patients with the 3849+10 kb C-to-T mutation.
The ASO was also found to have no potential targets other than the CFTR gene, suggesting a favorable safety profile.
Based on these promising early findings, SpliSense announced plans to launch a Phase 1/2 clinical trial this year to test SPL84-23, administered through inhalation, in people with CF caused by the 3849+10 kb C-to-T mutation.
The company is also working on the development of two other ASOs, SPL23-2 and SPL24-N, to potentially treat other CF-causing mutations.