Reducing Trikafta Dose May Ease Mental Side Effects, Study Reports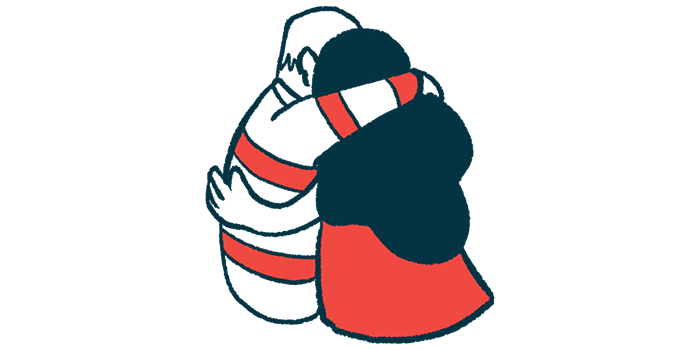 Instead of stopping Trikafta treatment, reducing the dose and providing psychological support may reduce or resolve mental health side effects, including depression, anxiety, and brain fog in patients with cystic fibrosis (CF), a new study reports.
"It was reassuring that dose adjustments, in conjunction with psychological support and psychoactive treatment as appropriate, led to an improvement or resolution in AE [adverse events] without short-term impact on clinical outcomes. Long term evaluation and monitoring is ongoing to ensure continued stability," the researchers wrote.
The study, "Dose adjustment of Elexacaftor/Tezacaftor/Ivacaftor in response to mental health side effects in adults with cystic fibrosis," was published in the Journal of Cystic Fibrosis.
In clinical trials, Trikafta — a combination of elexacaftor, tezacaftor, and ivacaftor sold by Vertex Pharmaceuticals — significantly lowered pulmonary exacerbations (acute worsening of symptoms) and improved lung function and quality of life with minimal side effects in people with the F508del mutation.
However, some patients experience insomnia, anxiety, mental fog (confusion and lack of mental clarity), and depression in real-life settings. Given the health benefits of Trikafta treatment in CF, "every effort should be made to continue treatment while resolving or minimising any side effects," the scientists wrote.
Researchers in the United Kingdom investigated whether reducing the dose, instead of stopping treatment, could resolve or minimize side effects while maintaining therapeutic benefits.
Study participants were patients enrolled at the Leeds Adult CF Unit. All cases of mental health issues were thoroughly assessed by CF clinicians and psychologists as part of a multidisciplinary meeting.
Sweat chloride was monitored to guide dose reductions. In such cases, a repeated sweat chloride measurement was conducted before the morning-dose Trikafta and two to four weeks following dose adjustment.
Participants were also referred for psychological support and, where appropriate, treated with antidepressants.
Of 266 patients who began Trikafta treatment between October 2019 and October 2020, 19 reported anxiety, low mood, insomnia, and brain fog with reduced attention and concentration span, affecting their daily activities and quality of life. Of these 19 individuals, 12 had a previous history of anxiety and/or low mood and received regular psychological counseling.
A total of 13 participants (10 females) with a median age of 35 agreed to reduce Trikafta dosage. While all patients were referred for psychological support, six were prescribed antidepressants. Most of these patients (83.4%) received dual therapy with Symdeko (tezacaftor and ivacaftor) before starting Trikafta and had a F508del mutation in both CFTR gene copies.
After reducing Trikafta's dose, mental health symptoms were resolved or eased in 10 participants. In the remaining three patients, they only resolved after they stopped treatment or returned to using Kalydeco (ivacaftor) as a single therapy.
Since most patients with mental health symptoms used Symdeko before starting Trikafta, the researchers suspected elexacaftor as the likely cause of the mental symptoms. They found that halving the morning dose of Trikafta reduced symptoms in most patients.
As to sweat chloride, dose adjustment led to normal levels in six participants and to borderline levels in seven patients. Further dose adjustment due to high sweat test and/or respiratory symptoms was needed in three cases.
The researchers identified some limitations to the study, including the lack of formal baseline and follow-up assessment of mental health and respiratory symptoms using validated questionnaires.
"In a minority of subjects, [Trikafta] treatment can result in significant side effects with deterioration of mental health, which may be ameliorated by dose adjustment without significant clinical deterioration," the researchers concluded. "Sweat chloride concentration can provide a practical and routinely available surrogate marker of CFTR function to clinically monitor and guide dose adjustment when and if required, as drug levels are currently not available in routine clinical practice."
Further studies assessing the impact of CFTR modulators on mental health using validated questionnaires are still required, the researchers wrote.