Is Gender Bias in Healthcare Shortening My Life?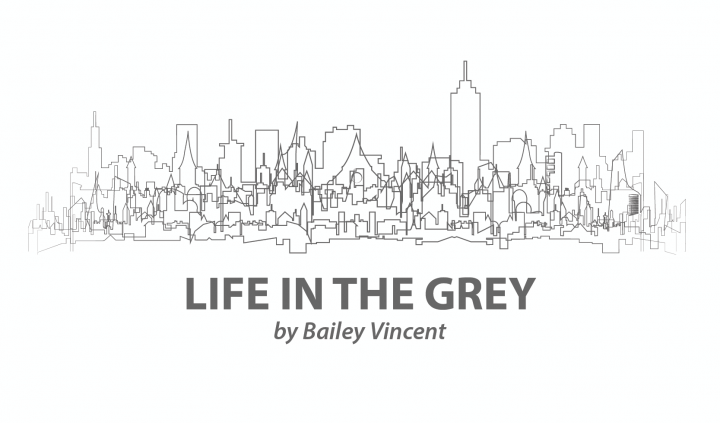 "I am sick of being a woman," I say far too often. "Especially a sick one."
Maybe you've read this before. I've probably written it. But it begs repeating. It's hard seeking healthcare as a woman because our concerns are quick to be dismissed, our symptoms swept under the rug. We are "hysterical" or "dramatic," and fighting to be seen otherwise is nearly as exhausting as our illness.
But being a man with health issues is hard, too. Although men are more likely to have their pain addressed, the pressure to stay stoic and strong persists, putting unfair burden on most. Boys shouldn't cry, after all — right?
I am sick of talking about how sick I am of being a sick woman, especially the woman part. My parts and pieces are dissected and disregarded because of something I didn't choose, though I receive higher quality care than many women of color. "Sure, it sucks being a woman, but at least I'm a white one."
Even so, I've been trying to shift my notions of gender in both my personal and professional life. I want my dance company to have nonbinary ways to emote, as well as less gendered steps and movement.
We have steps that "only girls should do" in ballet, for example, as well as the reverse. I used to apologize to my male students by saying, "I'm so sorry. I don't know a lot of the male steps," because I thought I was harming their training by focusing on the feminine.
I try to say "person" whenever I can instead of using phrases such as "That's my girl!" And I describe myself as "a person who identifies as a woman," not "a woman."
But both of my worlds are trapped in tomes and tropes of gender. Dance is reticent to shift how it handles pas de deux (duets), which are typically male and female only, or who gets the romantic lead in a classical tale. Although companies exist in which men wear tutus and pointe shoes and celebrate all forms of movement, they are few and far between.
American Sign Language, the language of my Deaf community, is much the same. Faces are divided into male and female sections, and where and how we gesture turns a word into a specific binary (much like "le" and "la" in French, or "el" and "la" in Spanish). Although, yes, we can sign "person" as much as possible, the sex intimation still exists.
So, here's my question: Can medicine erase gender from how it views its patients? And what would happen if it did?
"There has been an assumption that whatever findings there are in men should also apply to women," Lisa Mosconi, PhD, an associate professor of neuroscience at Weill Cornell Medicine, told Goop in "The Medical Gender Bias and Its Impact on Women."
"This has led to a fundamental bias in the medical community that women are just smaller men with different reproductive organs. I call this 'bikini medicine,'" Mosconi said.
So, if the parts I was born and identify with are misunderstood and treated using shaky data, how can I possibly receive fitting treatment? Unfortunately, this only seems to worsen with age.
"Men's testosterone levels decline gradually over the course of their lives, which is largely a symptom-free process, while women's estrogen levels decline rapidly during menopause," Mosconi said. "Menopause is an important time for women, during which many conditions can worsen." She explained that women are more likely to develop meningiomas, Alzheimer's plaques, and brain aneurysms during menopause.
It's even worse for cystic fibrosis patients. According to a study published in the Journal of Women's Health, "Cystic fibrosis (CF) is a common life-shortening genetic disease in which women have been described to have worse outcomes than males, particularly in response to respiratory infections with [the disease-causing bacterium] Pseudomonas aeruginosa."
How do we fix this? I can't tell you. This is just a column written by a woman who's sick of being a sick woman in a world that views sick women through the wrong lens. And even if we persist, so do the questions and problems.
How much would my life as a sick person improve if my doctor stopped seeing me as a sick woman?
I don't have the answer, but I want one.
***
Note: Cystic Fibrosis News Today is strictly a news and information website about the disease. It does not provide medical advice, diagnosis, or treatment. This content is not intended to be a substitute for professional medical advice, diagnosis, or treatment. Always seek the advice of your physician or other qualified health provider with any questions you may have regarding a medical condition. Never disregard professional medical advice or delay in seeking it because of something you have read on this website. The opinions expressed in this column are not those of Cystic Fibrosis News Today, or its parent company, BioNews, and are intended to spark discussion about issues pertaining to cystic fibrosis.