Living Near Composting Sites May Increase Risk of Worse CF for Adults
Close proximity linked to more infections, worse lung function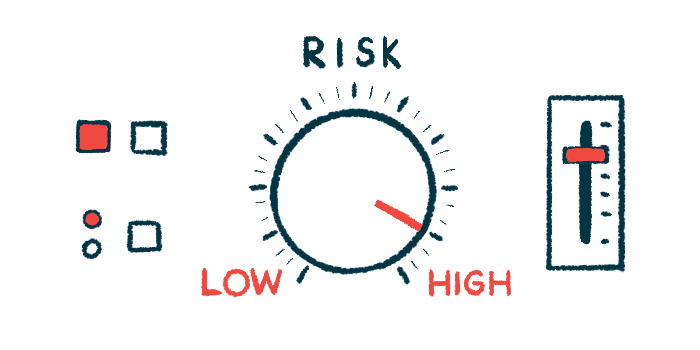 Living closer to composting sites, where solid urban waste is collected and stored, may increase the risk of more severe disease for adults with cystic fibrosis (CF), according to a U.K. study.
Close proximity to such sites was linked with worse lung function and more fungal infections among adults. The study also noted a higher risk of pulmonary exacerbations, or periods of sudden symptom worsening, in this patient population.
Notably, no impact on lung function was seen for children living within or beyond four kilometers (about 2.5 miles) of composting sites.
"This novel national study provides evidence that adults with CF living near a [compost site] may experience small reductions in lung function, an increased risk of pulmonary exacerbations, and more frequent fungal infections," the researchers wrote.
The study "Assessing the health risk of living near composting facilities on lung health, fungal and bacterial disease in cystic fbrosis: a UK CF Registry study," was published in the journal Environmental Health.
Exploring environmental risk factors
CF is caused by mutations in the CFTR gene, which encodes a protein of the same name that works like a gate at the cell's surface. This "gate" helps to regulate the flow of chloride ions and water in and out of cells. Mutations in the CFTR gene lead to the buildup of thick, sticky mucus in several organs, creating an environment favorable for the growth of bacteria.
Previous studies have reported that some fungal infections are associated with a greater decline in lung function and an increase in lung exacerbations.
The mechanisms underlying this link remain unclear, but environmental risk factors are suggested to be involved. Particularly, bioaerosols — airborne biological material — emitted from permitted composting sites (PCS) have been cited as a possible source of such bacteria and fungi.
As such, according to researchers, a better knowledge of the health risks around these sites is needed to better identify key environmental factors and their effects on the course of CF.
Now, a team of scientists conducted the first national-level study in the U.K. to assess whether proximity to PCS — as a bioaerosol exposure proxy — correlates with lower lung function, higher numbers of pulmonary exacerbations, and more frequent infections in CF patients.
Data from 9,361 people with CF were available. The patients had a mean age of 20.1 years.
In children, lung function — namely percent predicted forced expiratory volume in one second (ppFEV1), a measure of how much air is exhaled — was assessed in those ages 6 to 15. In all, data was collected from 2,370 patients.
All patients were registered in the UK CF Registry, and had an annual follow-up in 2016.
Investigating the potential impact of compositing sites
Specifically, the analysis focused on people living within and beyond four kilometers of a composting site. This distance was chosen based on previous studies that used the estimated 2.5-mile mark as a proxy for bioaerosol exposure around composting sites and its effect on health.
Pulmonary exacerbations were measured by the use of intravenous (into-the-vein) antibiotics at home or in the hospital.
To assess the presence of fungal and bacterial infections, the team used records of positive cultures of the fungi Aspergillus fumigatus and Candida spp., and the bacteria Pseudomonas aeruginosa and Staphylococcus aureus, in the year prior to the annual follow up. The cultures were collected from sputum, cough/throat swabs, or bronchoalveolar lavage — the liquid obtained from rinsing the lungs with a saline solution.
The study found that about half of the participants were homozygous for the F508del mutation — meaning they carried it on both copies of the CFTR gene. Nearly a quarter of patients, meanwhile, had at least one mutation rendering minimal function to CFTR.
Results showed that 11.1% of patients lived within four kilometers of a composting site. No significant differences in ppFEV1 and the number of days per year on IV treatment were observed in children living within or beyond this distance.
In adults, ppFEV1 was 1.07% lower and the number of days on IV antibiotics was higher (1.02 days/year) in those living within four kilometers of a composting site compared with those living further.
"To contextualise this, lower FEV1 is strongly associated with higher mortality and poor quality of life, hence it is important to define the percentage of change in FEV1 that is clinically relevant and significant in pwCF [people with CF]," the team wrote.
Although small changes in ppFEV1 and the number of days on IV antibiotics "may be not clinically significant at an individual level, this could represent an important difference at the population level in the UK CF population," they wrote.
Adults with CF living near a [compost site] may experience small reductions in lung function, an increased risk of pulmonary exacerbations, and more frequent fungal infections
In adults with A. fumigatus, results showed significant differences in mean ppFEV1 when comparing patients within four kilometers of a composting site with those living beyond that mark (58.2% vs. 62.0%). Similar significant differences in ppFEV1 also were found in adults with Candida spp. (56.9% vs. 59.9%).
These results may be explained by the presence of "a higher sputum fungal burden (density) close to PCSs," the researchers wrote.
More studies are needed to better assess bioaerosol exposure than the distance from the site, the team noted.
If further research confirms the present study's results, "the associations identified could have important implications on i) the living environments of pwCF, ii) clinical advice to pwCF; iii) public health advice provided to vulnerable populations living near PCS; and iv) how PCS are regulated and permitted," the scientists concluded.